On its way to a sell-out, Sydney's inaugural FastForward announces massive 54 new speakers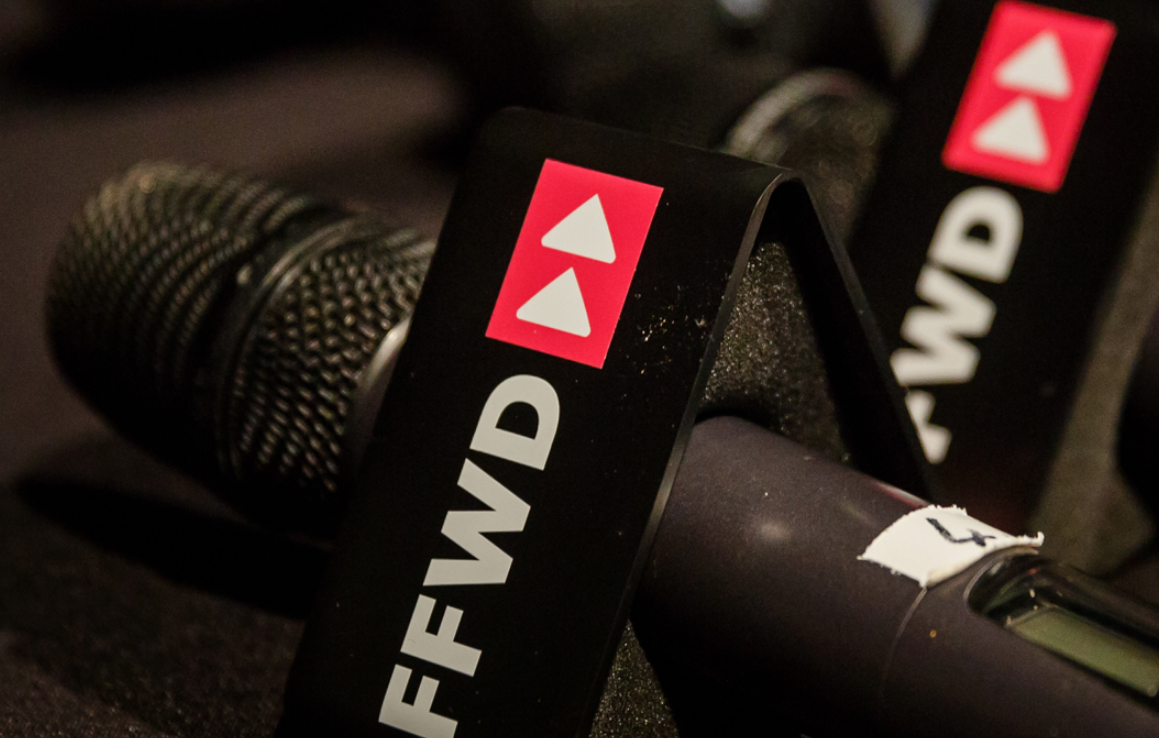 As Sydney's inaugural FastForward heads to a sell-out, it has dropped a massive final 54 speaker lineup.
They represent The Music Network, Warner Music Australia, Sony Music Australia, Live Nation, Mushroom Group, triple j, APRA AMCPS, Sony/ATV, The O2 (London), Billboard, BMG, Hit Radio Network, Sounds Australia, Ticketmaster, Optus Stadium, Remote Control as well as from a wide ranging number of sporting codes.
Staging April 12 and 13, the future-focused international music business conference curated by Media Insight Consulting, is being held outside the UK and Europe for the first time.
The 'Interactive Lounge', a success in Amsterdam, is being introduced here.
It's an area where delegates can get hands-on with some of the featured technology discussed throughout the event.
Companies include Virtual Method, Make it Social, Vampr, GigTripper, Mish Guru, Maven Music, Muzeek, and FF's Hackathon finalists' showcase, presented in partnership with Warner Music and Songkick.
FastForward's interactive forward thinking format has struck a chord with the future leaders of the Australian music industry: only 30 tickets are left.
These are available via Ticketmaster's Universe platform at universe.com/fastforward-sydney, with Delegate Passes on sale at $235+GST expiring at midnight AEST tonight (Friday April 6), rising to $255+GST for the last minute rate.
Across the two days, the boutique event will have panels covering topics such as Building Artist Audiences, the Future of Releasing Music, the Future of Search and Discovery and Lessons from Sport.
Keynotes range from the Future of Live Music to Mobile AR/VR and how best to engage with Live Streaming.
There will also be specialist 15-minute solo presentations ('FastFifteens') including So You Want to Work with a Brand? The Future of Crowdfunding, Storytelling in Music Marketing, and more.
The full conference programme is available here.
The final, 54-strong speaker line-up for FastForward: Sydney is:
– Adam Lucerne  Co-Founder & CEO, Playlist Pump
– Adrian McGruther  Solicitor, Brett Oaten Solicitor / Artist Manager, su:ku:ya
– Alan Sherry  Creative Director, Sherry Design Studios Sydney
– Allegra Caldwell  Co-Head of Sync – Creative & Marketing, BMG
– Amy Harrison  Professional Footballer, Sydney FC / Westfield Matildas
– Ash London  Host, Ash London LIVE – HIT Radio Network
– Ben Godding  Marketing Director, AWAL
– Beth Appleton  General Manager, Warner Music Australia
– Brigid Dixon  Lawyer, Legal & Business Affairs, The Mushroom Group
– Cassandra Wilkins  Social Media Manager, National Rugby League
– Charlotte Abroms  Artist Manager, Hear Hear Group
– Chris Carey  CEO, Media Insight Consulting (United Kingdom)
– Damian Rinaldi  Founder & Principal, Sonic Lawyers
– Dan Palm  Licensing & Creative Manager, Sony/ATV
– Darren Levin  Creative Director, Bolster
– David Francis  Co-Founder & CEO, Virtual Method / Head of APAC, Zappar Technologies
– David O'Rourke  CEO, Nightlife Music
– David Ruby Howe  Music Director, triple j Unearthed
– Dean Ormston  Head of Member Services, APRA AMCOS
– Deborah Brown  Choreographer & Director, Spinifex Gum
– Eddie Robb   CEO, Make It Social (United Kingdom)
– Emily Scoggins Head of Marketing, The O2 (United Kingdom)
– Emma Graham  Senior Talent Manager, Click Management
– Esti Zilber  Associate Producer, Sounds Australia
– Fabian Malabello  Director, Boss Battle Records
– Felix Riebl  Artistic Director / Songwriter, The Cat Empire & Spinifex Gum
– Francis Coady  General Manager, Havas Sports & Entertainment
– Gemma Bastiani  Campaign Advisor, Pozible
– Greg Sleigh  General Manager, Commercial, Optus Stadium
– Hannah Celnikier  Publicist, Positive Feedback
– Hannah Kirkpatrick  Licensing Manager, Sony Music Australia
– Jake Challenor  CEO, Jaden Social and The Music Network
– Jared Kristensen  CEO, Audience Republic
– Jay Mogis  Doctoral Researcher, Music Metric – Queensland University of Technology
– Jess Hope  Communications Manager, Ticketmaster Australasia / Founder, Don't Fret Club
– Jess Mills  Head of Social – Pacific Region, WMA
– Jennie Sager  Asia-Pacific Director, Content Partnerships, Twitter
– Larissa Paegle  Head of Membership & Fan Engagement, Parramatta Eels NRLC
– Lars Brandle  Australian Correspondent, Billboard
– Mads "Shadowfax" Brown  Professional Gamer, Supa-Stellar Esports
– Mel Cheng  Artist Manager, One Louder
– Michael Carmody  Business Manager, Legacy Esports
– Nathan Thompson  Head of Tour Marketing, Live Nation Australasia
– Phil Morgan  Chief Information Officer, Jaxsta
– Poppy Reid  Managing Editor, Seventh Street Media
– Roger Field  CEO, Live Nation Australasia
– Scott Ryan Vice President, Music, Gracenote (USA)
– Set Mo  DJ / Producer duo
– Simon Cahill  Head of Digital & Business Development, Warner Music Australia
– Susan Cotchin  Founder & Director, International Royalties Rescue
– Sweetie Zamora  Head of Labels & Promotions, Remote Control Records
– Takayuki Suzuki  President / EnterTech Accelerator, ParadeALL (Japan)
– Tim Kelly  former Managing Director, Inertia Music
– Vanessa Picken  Director, Comes With Fries
The Music Network
Get our top stories straight to your inbox daily.