New laws on secondary ticketing go live in the UK, protecting consumers from rip-offs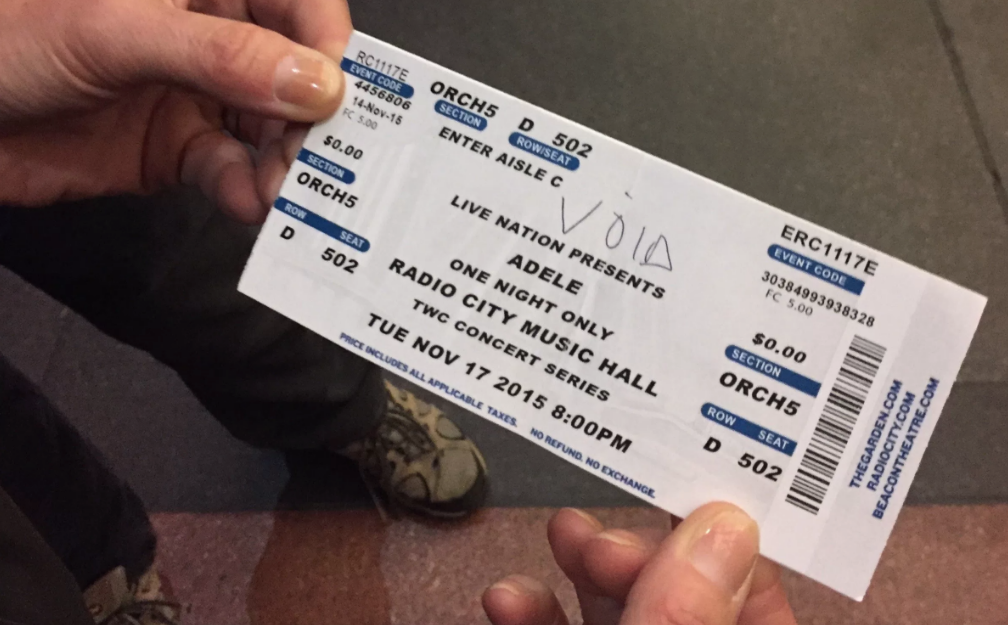 The UK music industry, consumer rights groups and politicians have hailed  new consumer laws covering secondary ticketing went live on April 6.
Resale sites now must provide buyers with more information to make informed decisions – and offer greater protection from being ripped off.
Buyers can identify their seat in the venue with a unique ticket number (UTN), if the event specifies one.
It also advices if their ticket allows them access to standing areas or any other location.
They need to be made aware of the original price paid for by the first buyer.
The transaction must now also specify any restrictions, like if they need to show the ID of the original buyer.
Resellers need to also disclose whether they have any connections to the website they're selling on, or to the event's organiser.
The UK's consumer minister Andrew Griffiths said: "We are already taking steps to crack down on touts using 'bots' to bulk buy tickets for resale and today's new rules will also improve transparency in this market."
Adam Webb, campaign manager of the music industry's computer protection group FanFair Alliance, was pleased that "so-called secondary ticketing sites should now have complete clarity of their legal obligations."
Margot James, minister for digital and the creative industries, pointed out "we want real fans to get the chance to see their favourite stars at a fair price.
"These new measures will give consumers even greater protection and transparency in the secondary market, helping Britain's live events scene to continue to thrive."
UK Music CEO Michael Dugher emphasised that the laws needed to be actively monitored and enforced to be effective.
"Google has a role to play here too," he added.
"It is deeply worrying that the much-hyped changes to their advertising policies are still allowing Viagogo to appear at the top of search results despite the site not disclosing the face value of tickets up for resale.
"Google needs to up its game and kick secondary sites that flout the law into touch."
Last July a Which? investigation found that more than a quarter of tickets for comedian Jack Whitehall's Eventim Apollo show ended up on four secondary sites – GetMeIn!, Seatwave, Stubhub and Viagogo.
It also discovered 17% of tickets for Lady Gaga at the O2 Arena in London and 15% of tickets for the first night of the BBC Proms at the Royal Albert Hall found their way to secondary sites.
Tickets for the first night of the BBC Proms, that originally cost £38 (A$69), were also found to have a mark-up of 279% on StubHub (£144/ $264)) and 300% on GetMeIn! (£152/ $279).
Viagogo was recently fined €1 million ($1.6 million) by Italy's antitrust agency AGCM after it was found to have misled customers by not making the original ticket price as well as their allocated seats transparent.
TMN reported in February that Google's new resale regulations, with resellers now needing to be certified by Google before being allowed to advertise through AdWords.
In the UK, following bans on scalpers reselling at vastly inflated prices via the Digital Economy Bill last year, March 2018 saw culture secretary Matt Hancock signing legal documents to make into law a ban on scalpers using bots software to swoop up a huge amount of tickets.
The Music Network
Get our top stories straight to your inbox daily.