Musicians and industry heavyweights come together for Musicians Making a Difference Day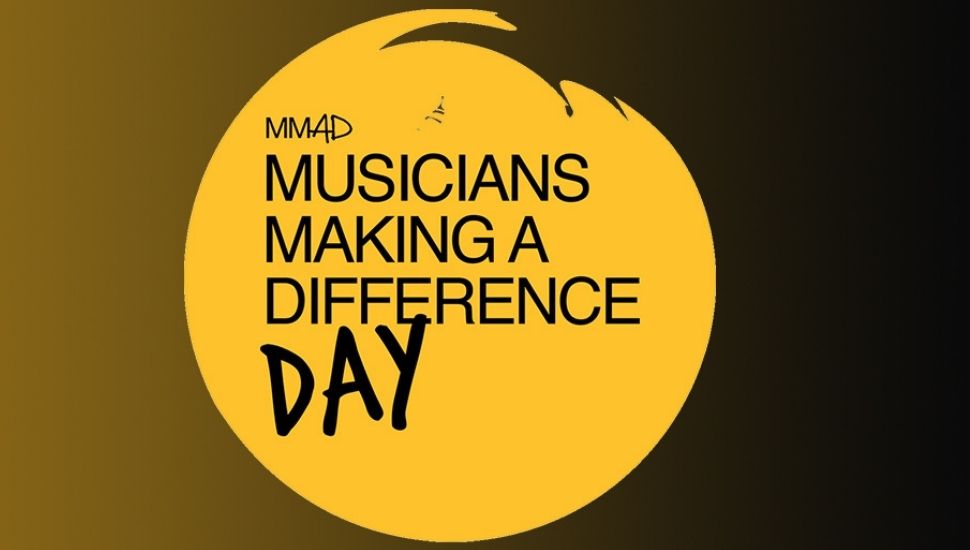 Artists and industry bigwigs are coming together to bring attention to youth crises in Australian communities for Musicians Making A Difference Day.
On Friday, October 15, Ryan Tedder of OneRepublic, UK producer Joel Corry, singer/songwriters Calum Scott, Thandi Phoenix and Canadian Jessia are among the artists set to join forces with in order to lend their support to youth charity Musicians Making A Difference (MMAD).
Among the industry heavyweights to also take part include Universal Music Australia, ARN, iHeartRadio, Pedestrian.TV, Brag Media, Spotify, Yahoo, Tik Tok, Twitch, Network Ten, MTV, APRA AMCOS, AIM, Sony Foundation, Kaimera & UnLtd.
The collective effort comes as a creative response to youth crises in Australian communities in light of over 26,400 reports of child abuse and neglect taking place every year, 27,680 young people living homeless on any given night, and suicide continuing to be the leading cause of death for young people,
The transformative power of music has been harnessed by the charity for almost two decades to break down barriers and reach young people in need through welfare support and creative therapy, nationwide.
This Musicians Making A Difference Day, they are hoping to help raise awareness for the cause that transforms young lives through music by dedicating a song to someone in need on Friday, October 15 with the hashtag #ThisSongIsForYou and tag @mmadaustralia.
The annual Musicians Making A Difference Day campaign, now in its seventh year, coincides with Mental Health Awareness Month, and is inspired by young people who have overcome personal adversity with the support of the charity and are now in a position to give back as a voice for others.
"MMAD Day showed me that I wasn't alone. It's the best day for young people who have been struggling. By sharing song lyrics that helped you through some difficult times, you could help another young person feeling the same way," said April, an MMAD graduate.
Young people supported by the charity suffer mentally, physically, emotionally, socially or financially from challenges linked to childhood experiences.
For many, the opportunity to express their emotions through lyrics, find purpose in music, belonging in community, and specialist support through mentoring can help them to not only survive, but learn to thrive.
You can help connect young people to MMAD by tagging @MMADAustralia alongside your song dedication on your socials.
For more information, check out Musicians Making A Difference's website.
This article originally appeared on The Industry Observer, which is now part of The Music Network.
The Music Network
Get our top stories straight to your inbox daily.