Musical Chairs: October 14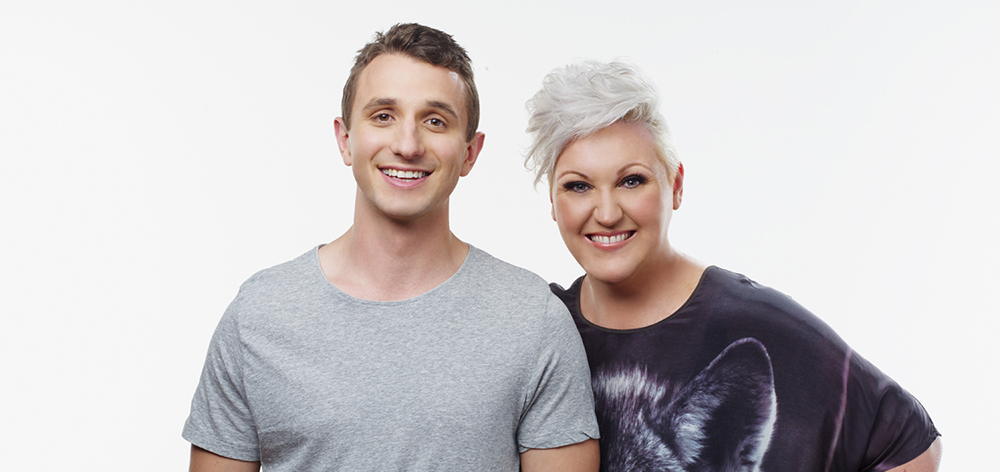 SCA's Blackley names Leadership Group
Southern Cross Austereo's CEO of two months, Grant Blackley, named his Leadership Group which will work with him to lead the company forward. Among immediate objectives are to lift 2DAY's ratings, improve its income through a more dynamic sales model and find new revenue streams through online, mobile, digital, radio and TV.
They are Chief Financial Officer Nick McKechnie, Chief Creative Officer Guy Dobson, Chief Sales Officer Brian Gallagher, Head of Regional Media Rick Lenarcic, Chief Enablement & Digital Officer Vijay Solanki.
Blackley hinted at the new direction speaking at last Friday's National Radio Conference on the Gold Coast. He said that SCA needed to operate as one company rather than four. It also needed to re-join "the big pool … where the audience were and it was where the advertisers migrated to."
Nova's Tommy Little to exit
Comedian Tommy Little who has been part of Nova Entertainment duo Meshell (Laurie) & Tommy will not be returning to the show in 2016. He broke the news to listeners this morning, "I've had such a great two years doing the show, I've had such a great two years with you (Meshel). Let's celebrate what's been a really great time and let's smash out some really funny shows"
Jon Platt new CEO at Warner/Chappell
Jon Platt takes over as new CEO of Warner/Chappell on November 1. He also takes over as Chairman in May 2016 when after his predecessor Cameron Strang finally steps down. Strang will focus on his roles as Chairman and CEO of Warner Bros. Records and as part of Warner Music Group board of directors.
Adam Stankevicius new artsACT and Events ACT Director
Adam Stankevicius is the new Director of the combined artsACT and Events ACT agencies. "I am absolutely thrilled to accept the appointment at this point in the growth and maturing of Canberra's cultural landscape," he said.
Stankevicius is well versed in arts administration as well as in the political and economic fields in the ACT and Australia wide. As GM of Centenary of Canberra he delivered its cultural community events and environmental program in 2013. He was also a senior policy and media adviser to parliamentarians. He also served on the boards of Ausdance ACT and the ACT Council of Cultural and Community Organisations.
Former artsACT Director David Whitney retired in July after eight year in the role. Arts Policy Manager Sam Tyler stepped in as Acting Director.
Former radio exec David Borean heads Brand New Media
One time GM of DMG Radio's Nova 969 and 95.3FM and Managing Partner of Waterfront Entertainment, David Borean, is the new Managing Director for the Australian and NZ operations of content marketing business Brand New Media. He will drive its video production and digital content marketing to brands, agencies and broadcasters.
Jason Cleary quits GM role at RTRFM Perth
Jason Cleary will leave as GM of Perth community radio station RTRFM at the end of the year. According to the station, his decision "will enable him to focus on his young family and take up an exciting business opportunity."
Chair of RTRFM's Board of Directors, Rewi Lyall, said "Jason has made some really fantastic advances for the station, and will leave knowing that we are a stable, sustainable community organisation."
One time EMI Australia A&R head Geoff Weule retires
Geoff Weule, one time executive of 20 years at EMI Music Australia, has retired. In the '70s he was Head of A&R, giving the likes of Mark Opitz and Michael Matthews their start in the business. He also served in EMI UK and News Ltd in their music division.
After that he set up Walsingham Classics and Walsingham Marketing, using his marketing expertise to solidify the careers of John Farnham, LRB, AC/DC, Mike McClellan and Mark Holden. He was also for a time Senior Lecturer in Business Studies at TAFE Entertainment, also on boards of various colleges and a number of associations in the Blue Mountains including the Blue Mountains Performing Arts Association. In his farewell post, he quipped, "60 years of constant employment is not too bad a record!"
Hank David departs 106five Sunshine Coast
Hank David (aka Rod Hanckel) is leaving 106five Sunshine Coast after 5 ½ years. " I have mixed emotions but predominantly so excited for the new venture as we concentrate on making the Aussie Grown program back into the showcase of Australian Christian music."
Ellen K gets her own show
Ellen K, who's heard in Australia as co-host on the globally syndicated On Air With Ryan Seacrest, is leaving the show – and indeed, iHeartMedia-owned top 40 radio giant KIIS-FM Los Angeles after 25 years on the station. She has been offered her own The Ellen K Morning Show on KOST 103.5 which debuts on October 19. K worked with the legendary Rick Dees on his show until he departed KIIS in 2004, and stayed on as co-host when Seacrest took over.
When K announced her departure live on the show, Seacrest responded, "For 12 years, you have been the constant in my life….It's bittersweet for me." She remains the voice of the Grammy awards.
Andy Parfitt joins Vevo to head content and programming
Former BBC Radio 1 controller Andy Parfitt is brought in by Vevo as interim Head of Content and Programming. Aside from bringing in contacts from a 30-year background in radio and advertising, Vevo Chief Executive Erik Huggers said, " I am confident(Andy) will help us further elevate our ability to produce and distribute great content that makes Vevo an even more attractive platform for artists, labels, brands and of course our audience."
Masters exits Canberra FM 104 after restructure
Canberra FM 104, the joint venture by the Australian Radio Network and Southern Cross Austereo announced long time breakfast co-host Scott Masters will depart the station. General Manager Eoghan O'Byrne said a restructure would see the number of hosts narrowed from three to two.
From Monday October 19, ithe show will be with current breakfasters Nigel Johnson and Kate Rice with the name Nige & Knuckles For Breakfast.
VH1 gets new EVP
VH1 and Logo TV named Amy Doyle in the newly created role of Executive Vice President of the two Viacom networks. Doyle, who won an Emmy for MTV Unplugged, will assist GM Chris McCarthy in management and creative ventures, handling live programming, tent-pole events and specials, network talent development and celebrity relations, as well as the key contact for the VH1 Save The Music Foundation.
McCarthy said, "Amy is a multi-talented executive with a proven ability to build brands and talent and create pop culture moments that drive audiences across every platform. She's a forward-thinking leader for this new era in media and I couldn't ask for a better partner while we continue to build VH1 and Logo as the premier pop culture brands."
Former Universal digital head Rob Wells joins Crowdmix
Rob Wells, Head of Digital for Universal Music Group until this year, has joined app startup Crowdmix as Global Chief Commercial Officer and CEO, Americas.
The app, which launches next year, aims to unify "an otherwise fragmented social media landscape," offering music fans and artists a mechanism for "discovering, sharing and socialising music… seamlessly." The company has already raised US$27 million in funding, with another $20 million planned by the end of 2015.
One editor for Girlfriend, Total Girl
PacMags has merged the editorial teams of Girlfriend and Total Girl under one editor – but has decided not to use either of its current editors. Total Girl editor Amanda Nicholls has already been made redundant while Girlfriend editor Sarah Tarca resigned and leaves in December.
Paramount Pictures shedding staff in two cities
Paramount Pictures is shedding staff in Brisbane and Melbourne with operations in the two cities handled by those at its Pyrmont headquarters in Sydney.
AHL gets new sales head
Cinema hotels and ski resorts business Amalgamated Holdings Limited (AHL) confirmed Joe Pullos begins on November 9 Director of Sales in Australia and New Zealand. He was formerly at News Corp. His brief includes Greater Union and Moonlight Cinemas.
John Shaw leaving 2NZ/GEM FM
With 2NZ/GEM FM Inverell closing its news service for a feed from 2TM Tamworth, newsreader John Shaw leaves on October 23 after 21 years.
Private Media scraps CEO role
Australian publisher Private Media, whose websites include Smart Company, Startup Smart and Crikey, parted with its CEO of two years, Jason Kibsgaard, following a decision to move to a "flatter… leaner and more agile" structure.
Leigh O'Neill to chair Chunky Move
Leigh O'Neill, who has been serving as Deputy Chair for Chunky Move, now becomes Chair. She is also Director of the Melbourne Theatre Company Foundation Board.
Kris Kroemer leaves the Magic
Kris Kroemer, breakfast host and copywriter at Magic 899 Port Lincoln, is leaving for new opportunities on the East Coast.
The Music Network
Get our top stories straight to your inbox daily.