Musical Chairs: May 4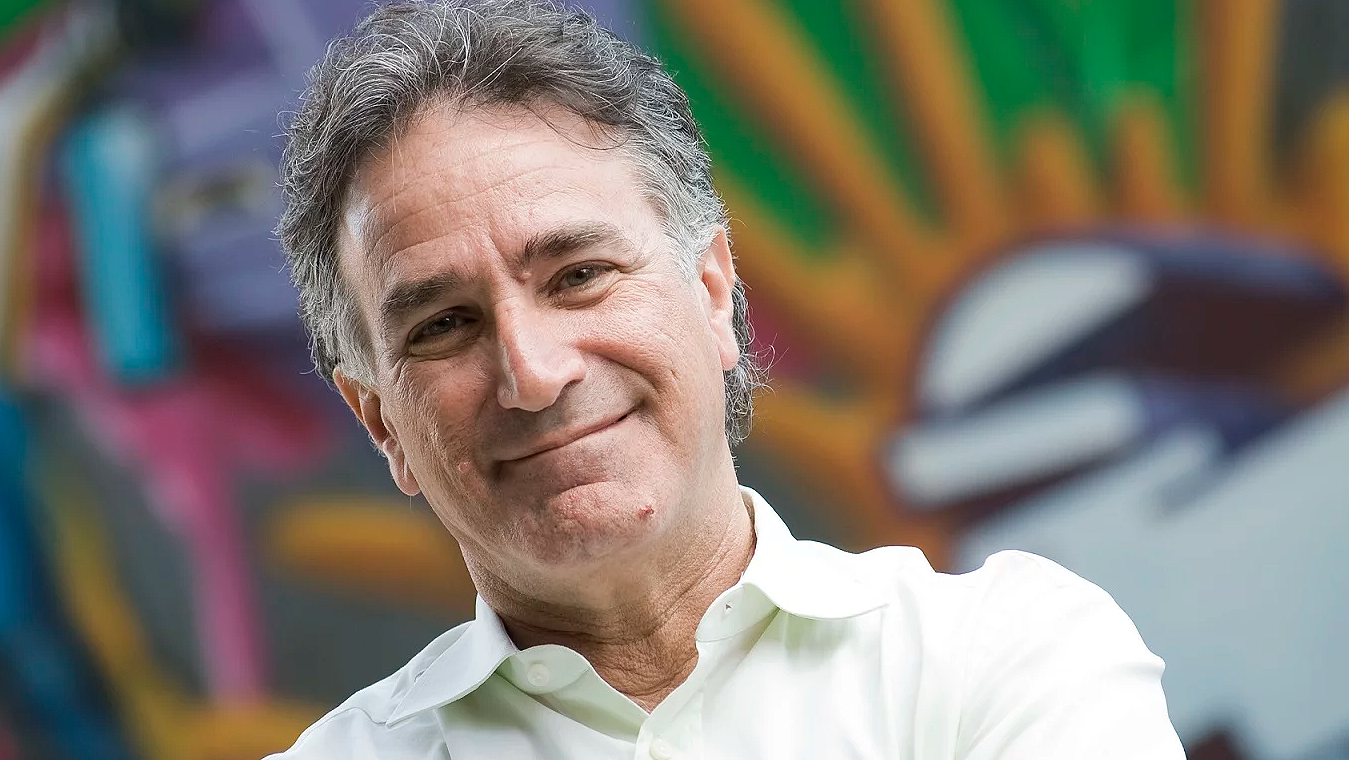 FORMER SONY INTERACTIVE MD EMERGES AT SHOWDOWN
Michael Ephraim, former MD and VP of Sony Interactive Entertainment for Australia and New Zealand, has been announced chairman of video games and entertainment media publisher Showdown.
His new role calls for him to drive Showdown's direction, manage its ANZ distribution partnership with global video platform and community for gamers Twitch, and oversee the esports division Throwdown.
---
EMILY ULMAN JOINS BRUNSWICK MUSIC FESTIVAL
Brunswick Music Festival has appointed venue booker and producer Emily Ulman as their new music programmer for the 2019 festival and beyond.
Ulman will oversee the two weeks of Brunswick Music Festival, Sydney Road Street Party, the festival's free opening event, and four Friday nights of Coburg Night Market in the lead up to Christmas.
"Applying industry experience, knowledge of the local and international scene and a commitment to both community and diversity, Ulman's program will give the festival a welcome shot in the arm," the organisation stated.
Outgoing Music Programmer Chelsea Wilson, who held the position for two years, has moved on to music and arts program MLIVE to take up the role of producer.
---
THE PUSH PROMOTES KATE DUNCAN TO CEO
Victoria's youth music industry skills-training organisation The Push has promoted its creative producer of the last two years, Kate Duncan, to chief executive officer.
"After 30 years of incorporation, it is time for The Push to redefine our positioning as a relevant and dynamic organisation in fostering Victoria's future generations of music industry leaders and audiences," Duncan said.
In her previous role, Duncan's new initiatives included New Slang – a series of monthly all-ages events held at Arts Centre Melbourne and Live At The Steps In 2017 Live At The Stepssaw which drew 10,000 to Treasury Gardens.
Next year will see The Push relocate to the recently announced Music Market at the Collingwood Arts Precinct along with Music Victoria, the new Victorian Music Development Office and 3PBS FM.
---
UNIVERSAL MUSIC POACHES SPOTIFY EXEC
Universal Music Group has brought in Spotify's global head of artist and label marketing Dave Rocco, in the newly created LA-based role of executive vice president, creative.
He will develop digital campaigns for UMG artists and work with the company's labels to spearhead global strategies with its various outside partners, and "build on our ability to connect artists at every stage of their careers with even larger audiences", says CEO Lucian Grainge.
---
WARNER BROS RECORDS PROMOTES SOSNOW
Warner Bros. Records promoted senior vice president Jeff Sosnow, to executive VP, A&R.
His expanded role will see him also develop artists at Reprise Records.
At Warner Bros, the artists he worked with included Tegan and Sara, AJR, Deftness, Mac Miller, Mastodon, Twin Shadow and Death From Above.
He started his career in 1996 at Rick Rubin's American Recordings, then was at Dreamworks for seven years, and was in Interscope's A&R department working with TV On the Radio, The All-American Rejects, Major Lazer and Wolfmother.
---
SOUNDCLOUD EXPANDING LISTENER BUSINESS
SoundCloud is expanding its global consumer listener business – which includes consumer subscriptions and advertising – to be spearheaded by the newly-hired Nancy Hood (former head of consumer at PayPal Credit).
On the company's new strategy, Hood explains: "As the world's largest open audio platform, SoundCloud delivers a differentiated listening experience, driven by its vibrant creator community, to consumers who want to be the first to discover what's new, now and next in music and audio."
---
BUZZ BIDSTRUP GETS RADIO ROLE
Graham "Buzz" Bidstrup – best known as band member of The Angels, The Party Boys and GangGAJANG and manager of Jimmy Little – is hosting Saturday Night Rock on 104.1 Territory FM.
Bidstrup is a regular visitor to the Territory, "and to secure his energy, drive and knowledge on all things rock was a win for our radio station," says CD Matt Bern.
"We are really enjoying his rock and roll war stories".
---
ONJ BACK ON SMOOTHFM
Olivia Newton-John returns to her regular radio gig on the Nova Network on Sunday May 6, heard on smoothfm 95.3 Sydney, smoothfm 91.5 Melbourne and on smoothfm DAB+.
---
FIRST ED ANNOUNCED FOR WESTERN SYDNEY CENTRE
Craig McMaster is named the inaugural executive director of the Western Sydney Performing Arts Centre, the $100 million theatre and multi-use entertainment space currently under construction and due to open in August 2019.
McMaster comes with 30 years experience in the global entertainment, theatre and venue management industries.
These included chief marketing and information officer for stadium operator, VenuesLive, where he held a senior executive leadership role at Sydney's ANZ Stadium.
He was also CEO of Showbiz Group, and Ticketek Australia and New Zealand.
---
ROC NATION LAUNCHES TV DIVISION
JAY-Z's Roc Nation yesterday announced the launch of its new television division – which will be run by Patrick Reardon, former co-head of television for the Weinstein Company.
At Weinstein, he headed the Project Runway franchise and launched several series and limited documentary projects for many partners, including Roc Nation.
Roc Nation moved into TV after two documentaries, Time: The Kalief Browder Story and the forthcoming Rest in Power: The Trayvon Martin Story created sizeable industry buzzes.
---
SPOTIFY DRIVER ANGELA WATTS MOVES ON
Angela Watts, one of those behind the global success of Spotify has moved on after eight years.
Based in the UK, marketing and communications specialist Watts helped build the profile of the company from when it had 1 million subscribers to its current 71 million.
She was instrumental in launching the Swedish streaming service into the UK and US markets, and in setting up its recent IPO in New York.
---
SHAY SPENCER JOINS JUNGLE ENTERTAINMENT
The highly respected Shay Spencer joins Jungle Entertainment as development manager for drama, as the company expands its offerings to Australian networks.
In her previous gig at FremantleMedia she worked with Jo Porter on drama series such as Picnic At Hanging Rock, Wentworth and Hoges: The Paul Hogan Story.
---
 SYN MEDIA'S TESS LAWLEY STEPS DOWN
Melbourne-based youth broadcaster SYN Media's general manager Tess Lawley is stepping down to take up a position at management consulting firm Nous Group.
Lawley began her involvement at SYN in 2012 as a volunteer radio announcer.
SYN acting president Rachael Dexter called Lawley "an incredible general manager", citing her "courage and dedication".
"Tess was integral to rolling out the SYN Nation Project, a leader in writing the organisation's Reconciliation Action Plan, and a driving force in SYN's imminent office and studio relocation."
Lawley will continue as board member of PBS FM and fill-in announcer on Triple R.
---
LIVE NATION EXPANDS IN NEW YORK
As Live Nation expands its venue and festival activities in the New York region, Bowery Presents promoter Anthony Makes becomes its New York president and Jason Miller moves to executive vice president.
---
BIGGER ROLE FOR ANGELA BISHOP ON STUDIO 10
Longtime entertainment reporter Angela Bishop has been given a larger role on Ten Network's Studio 10 as regular co-host, alongside comedian and actress Denise Scott.
Bishop has been a regular on the show, and continues her role as entertainment reporter for TEN Eyewitness News First At Five and other TEN programs.
---
MOVEMENT AT CHUNKY MOVES
Executive director and co-CEO at dance company Chunky Move Vanessa Pigrum departs at the end of June after three years to take on a new consultant role in the creative industries.
Under her leadership, the group increased its financial and audience strength and expanded its regional presence.
Before Chunky Moves, Pigrum held executive roles at City of Darebin and Arts Centre Melbourne and festival director and CEO of the Melbourne Fringe.
---
EVANS LAUNCHES PODCAST
Fox FM Melbourne's head of production Dom Evans is hosting a new podcast series called Prodcast aimed at those passionate about radio content.
---
EX-BRONCO JOINS HIT105 BRISBANE
Retired Broncos forward Corey Parker joins the breakfast team of Hit105 Brisbane to keep listeners updated with all things National Rugby League.
Parker's wife Margaux Parker is an announcer on SCA's Triple M Brisbane.
The Music Network
Get our top stories straight to your inbox daily.