Liam Gallagher sets new UK vinyl sales record with his new album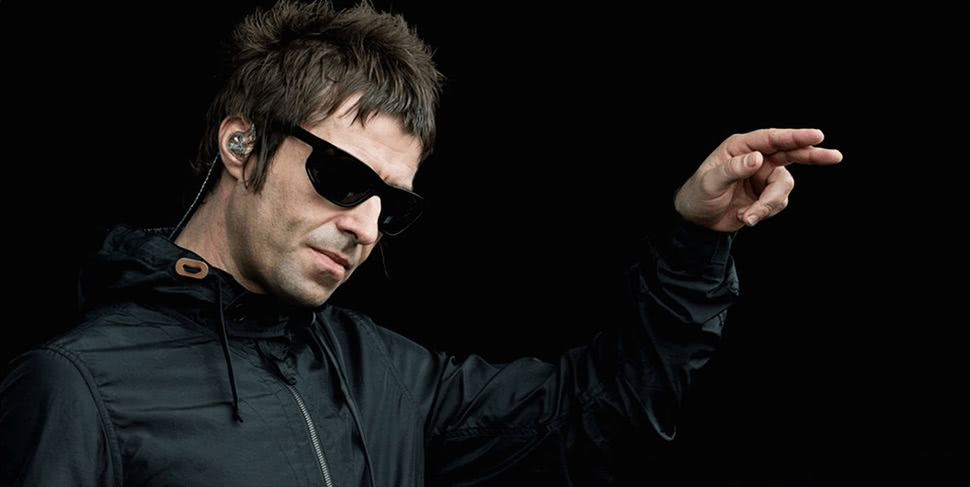 20 years after Oasis' Be Here Now became the fastest-selling record in British chart history, frontman Liam Gallagher just set a new chart record of his own with the release of his debut solo record.
On October 6th, Liam Gallagher released As You Were, his debut solo record, and first album released since the disbandment of Beady Eye in 2014. Since its release, As You Were has nabbed the top spot on the UK charts, and has set a record for the highest-selling vinyl record in 20 years.
As The Manchester Evening News reports, Gallagher's debut record has seen a phenomenal first week, selling a combined total of 103,000 records, almost doubling the 56,000 that Oasis Definitely Maybe saw all the way back in 1994. 16,000 of the sales in the record's first week were on vinyl, giving the record the distinct honour of having the highest-selling first week on vinyl in 20 years.
Of course, Liam Gallagher was relatively subdued about the whole ordal, rather taking to Twitter to issue a Tweet in which he congratulated himself and all those involved in the record for their role in helping him reach the top spot.
It's official Rock n Roll is No1 congratulations to you to me congratulations to all of us for making it happen as you were LG x

— Liam Gallagher (@liamgallagher) October 13, 2017
While Liam Gallagher's first-week sales of 103,000 doesn't come anywhere close to the 424,000 that Oasis' Be Here Now saw on its first day of release back in 1997, this is still no mean feat. Already, the record is the ninth-highest selling debut record of the decade in UK chart history, and it also gives Gallagher his ninth number one, a record shared with artists such as Queen, George Michael, and ABBA.
On the Australian front, Liam Gallagher's As You Were didn't quite make it to the number one position, but a very respectable number nine is nothing to sneeze at. Here's hoping that all the Aussie fans who bought a copy will be making it to Falls Festival to cheer him on as he performs some of the record's huge tracks.
Watch Liam Gallagher celebrate As You Were hitting #1:
This article originally appeared on The Industry Observer, which is now part of The Music Network.
The Music Network
Get our top stories straight to your inbox daily.