Jane Gazzo on Triple M's Oztober: "We need to showcase Australian talent, we've got to fly the flag"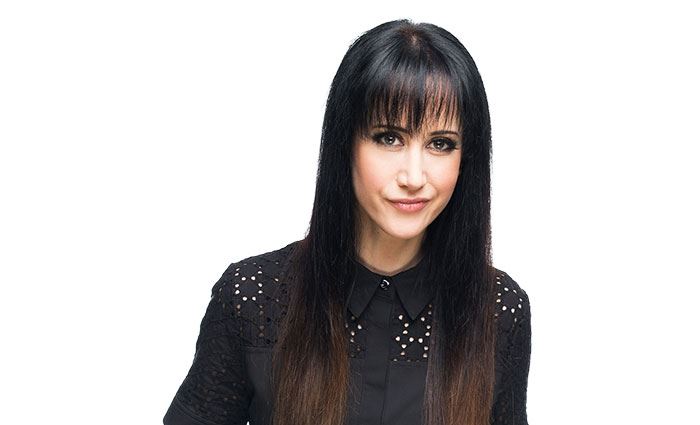 Experienced Aussie music journo Jane Gazzo is at the centre of Triple M's Oztober: a month dedicated to all-things Australian music.
Her broadcasting career began at 3RRR-FM at the age of 16, and she's since been a host on triple j, ABC TV's Recover, on Channel [V] and more.
Gazzo is now the host of Triple M's Home Grown, so there'd be few better qualified to be hosting Triple M's plethora of Oztober interviews this month.
"We need to showcase Australian talent. Not only is it a law that we need to a certain percentage of Australian music, but we've got to fly the flag," she tells TMN.
"We've got to feed the industry and we've got to get people buying music."
"Whether that's buying CDs or streaming, buying it online.
"We need to keep the industry alive. There are so many other pursuits these days that music takes a back seat, and I think that's really been evident by the lack of commitment by any television network to host any music television shows in this country."
A spotlight month-long celebration like Triple M's Oztober is an exception to the rule in a country where Aussie artists continue to struggle to break through on commercial radio unless, by happenstance, all their ducks fall in a row.
Jane says that she can't believe that many nostalgia stations in Australia get away with using the excuse of playing "gold category music" to avoid playing Australian artists.
"I know for a fact that a lot of the nostalgia music stations, their percentage of Australian music is very, very low when compared to something like Triple M.
"I don't know how they get away with it, to be honest.
"We're lucky at Triple M, we really try to foster new music, whether that's on a show like Home Grown. This year I have conducted 75 interviews with Australian artists. Half of those are unsigned, and half of those are established artists.
"I think more needs to be done as far as Australian quota and Australian content on commercial radio stations."
Oztober has been part of Triple M's DNA for the best part of 30 years and is showing no signs of slowing down.
Jane says its popularity is also intertwined with a renewed love for Australian values, and exploring our identity through reliving music.
"Our listeners have loved it, so we've maintained it," she says.
"We don't want to listen to a whole month of the Eagles, or a whole month of Guns'N'Roses. We want to explore new music options, and we also want to re-live values through the Australian nostalgia stuff.
"We're really proud of our heritage, and Oztober. It's something that works for us, and we look forward to it every year. The listeners love it, and the artists love it, as well. We don't mess with the formula."
There's always more to be done to further the cause of local artists, which is why Triple M's Home Grown provides such a great platform for Jane to showcase emerging talent as much as possible.
"I try to be as wide-reaching as I possibly can by featuring a lot of genres within my show… a lot of bands, whether they be unsigned, whether they have a country flavour, or more singer-songwriter-y, or more rock, or even edging into metalcore even.
"I try to be as far-reaching as possible and really make Home Grown the real access point for a lot of artists that maybe wouldn't get picked up on daytime or playlisted on the station, itself."
Jane also believes that being a night show, listeners are a lot more receptive to what you're pitching.
"I think with a show like Home Grown, my show allows artists to open up a lot more than they can, say during the day when you've got limited time to spruik whatever you're selling.
"What I love about Home Grown and interviewing artists on this particular show is they're relaxed, it's night time. They're pretty much open to anything.
"I love finding out what makes artists tick and why they do certain things, or why they write certain songs, or what they're reacting to or not reacting to.
"I get a lot of joy out of chatting to artists. It's what I love to do."
In a month full of highlights, Jane's had a couple of favourite interviews already.
"Winston from Parkway Drive is a really fascinating character from the Byron Bay Band. They have achieved something overseas which is just phenomenal.
"I'm really looking forward to that interview going to air, just as I am about Bob Evans, Kevin from Jebediah. He made a decision in the mid-2000's to move to Ocean Grove in Victoria, which not a lot of people have heard of.
"He's been going under the persona Bob Evans and has kind of been under the radar."
---
Oztober continues for the rest of the month of October, and you can catch up on the full program and interviews here.
Home Grown airs on Triple M every Sunday from 8pm-10pm.
The Music Network
Get our top stories straight to your inbox daily.