In radio, no amount of money can buy on-air chemistry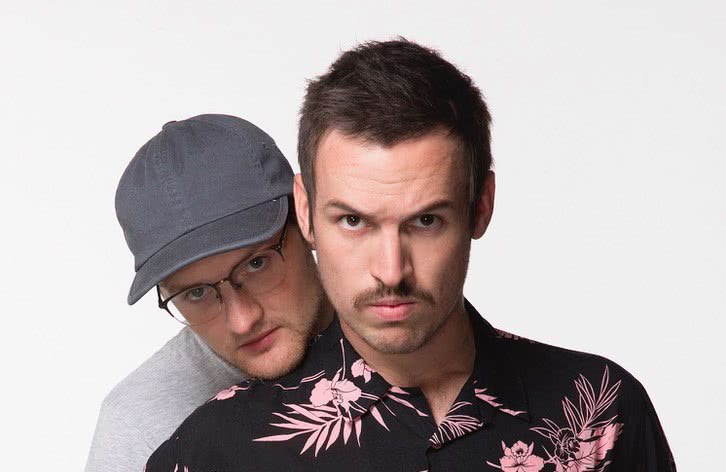 Yesterday's Radio Rating Survey saw triple j's Ben and Liam pull ahead of the multi-million dollar 2Day FM team of Em, Grant and Ed in Sydney.
This comes in the wake of reports of infighting between the 2Day FM team — Em Rusciano Ed Kavalee, and Grant Denyer — and claims from an ex-staffer that Rusciano created a "toxic work environment."
Kavalee and Rusciano are reported to be fighting; Denyer's refusal to deny or not whether the pair were feuding as good as confirmed it, as did his quote to the Daily Tele that "we are three different personalities, we come at it from totally different angles. We are three strangers who are still gelling."
This much is true, but it seems that no amount of gelling will help this situation
In May Rusciano's true feeling about the team came spilling out on Will Anderson's podcast, where she accused 2Day FM of "injecting two people" into what she dubbed "my show".
"I, all of a sudden, got two co-hosts that I'd never really met or spoken to," she explained, "and then I'm expected to have this instant chemistry with, and it was just hectic. And it was The Em Rusciano Radio Show. It was my show, and all of a sudden Ed's anchoring."
Last survey, as the drama was whirling around, the team actually increased their Sydney market share by 0.5% — possibly due to curiosity driven by the news reports — but now it seems listeners are sick of the lack of chemistry. Ben & Liam rose 1% this time around, with Em, Grant & Ed dropping 0.6 to 4.3%.
It's worth noting the last four 2Day FM Breakfast teams failed to attract listeners and were booted. The practice of slamming disparate celebrities together and seeing what happens is clearly a terrible idea. It has never worked.
In contrast, Ben & Liam have an easy rapport, built from years of friendship and work in the community radio trenches. They are open-hearted, honest, and silly. They support each other and thrive not on competition but on love.
It's no surprise that the most successful team in radio history is Hamish and Andy, another team of longtime best friends, whose love for and amusement in each other shines through everything they do.
People want radio to be comfortable, not confronting.
This article originally appeared on The Industry Observer, which is now part of The Music Network.
The Music Network
Get our top stories straight to your inbox daily.