Radio veteran Geraint Davies named chair at MMAD: Exclusive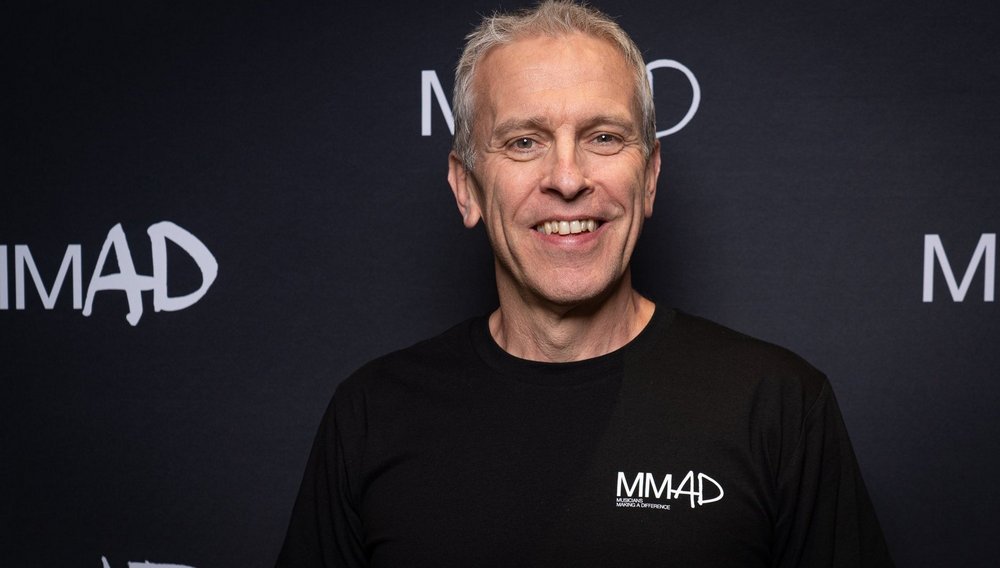 Musicians Making A Difference (MMAD) is bolstering its board with a pair of key appointments.

Joining the youth-focused music charity as chair and board member is Geraint Davies, formerly COO of Australian Radio Network (ARN) and IHeartRadio, TIO can exclusively reveal.

Davies served with ARN from 2010 and became COO of iHeartRadio Australia in 2013, the year the U.S. digital radio service iHeartRadio launched in New Zealand and Australia.

The incoming chair "brings a wealth of music industry experience and multidimensional operating and governance skills, along with a genuine drive to make a long-term positive difference in the lives of children and young people through the power of music," reads a statement from MMAD.
Davies says he's thrilled to work with a team that engages with Australia's most underprivileged and at-risk youth. "They have, in my opinion, an unparalleled power to connect with those most disenfranchised in the community," he explains.

To be elected as chair of MMAD is "both an honour and privilege, especially at such a critical time in the charity's growth," he adds. "The pandemic has taught us all that social and creative interaction is paramount to our well-being; this charity's work has never been more essential in the community."
Going forward, Davies insists, MMAD will "continue to reach young people who need someone to believe in them and the opportunity to reach their potential."

Meanwhile, experienced PR executive Meg Collins comes on board as Communications & Community Coordinator, thanks to the support of Newcastle Permanent Charitable Foundation.

Collins, who joined the MMAD team in late 2020, has more than eight years' experience in music publicity and music management, including stints with APRA AMCOS. Over the years, Collins has worked on projects for the likes of KLP & Stace Cadet, Thandi Phoenix, The Prodigy, Orbital, Katie Noonan.

MMAD's calendar for the year ahead is stacked with "ambitious" expansion plans for the annual MMAD Day and planned growth across its key youth programs.

Also in the works is a world-first online youth music resource which is targeted at young creatives. More details will be announced in due course.

Established in Sydney back in 2000, MMAD is a grassroots charity that exists to change young lives through the power of music and mentoring.

The organisation provides creative support to young people in overcoming myriad challenges and boasts the Packer Family Foundation, Sony Foundation, Deloitte, ARN and others groups among its supporters.
This article originally appeared on The Industry Observer, which is now part of The Music Network.
The Music Network
Get our top stories straight to your inbox daily.