Fortitude Music Hall announces opening party with Ball Park Music, DZ Deathrays and Tia Gostelow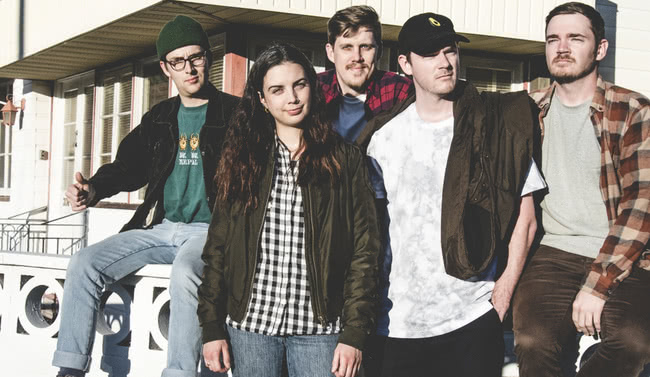 Check your diaries: the Fortitude Music Hall will unlock its doors for a grand opening on Friday, July 26 with a star-studded concert led by Ball Park Music, DZ Deathrays and Tia Gostelow.
The opening party line-up is a who's who of the Queensland music scene, with Powderfinger's Bernard Fanning and Ian Haug, Thelma Plum, Custard's Dave McCormack, Sahara Beck and Jeremy Neale all confirmed to perform on the night, organisers said today.
Also, The Grates' Patience Hodgson, co-host of the 2019 Queensland Music Awards, will take emcee duties.
A joint venture with Secret Sounds, Live Nation and the team behind the Triffid (John "JC" Collins, Paul Piticco and Scott Hutchinson), the new site will max-out as a 3,300 capacity music or event space which its operators claim as "the largest ballroom/theatre-styled space in Australia".
Situated in the centre of the lively Brunswick Street Mall, just next door to the Black Bear Lodge and about 150 metres from Cloudland, the host venue for the 2019 Bigsound conference, the new venue will have a mix of retail stores and a function space. Its smallest configuration, the upstairs bar, should cater to 300 punters.
The Fortitude Music Hall is a "truly visionary entertainment precinct for the city of Brisbane," reads a statement issued this morning. And in time, the venue "will deliver additional food and beverage venues and a function space, an important centrepiece of the masterplan to maintain Fortitude Valley's position as a must-stop destination for local and international touring artists and an entertainment hub for locals."
Today's party announcement comes almost 18 months since news first broke of the entertainment complex, which it's brain trust hopes will folk the void left by the old Festival Hall. The Queensland capital been barren of venues at this scale since the 4,000-capacity room, which opened 1959 in the heart of the CBD, was demolished in 2003 to make way for an apartment block.
Collins is confident the ambitious new project will have a knock-on for other businesses in and around the entertainment precinct. "All the restaurants and bars are going to benefit," the former Powderfinger bass player recently told TIO. "I'm hoping it's a positive thing for Brisbane, and the Valley in particular."
First bookings include Skeggs, Architects, Allday, Birds of Tokyo and Kasey Chambers.
Tickets for the Fortitude Music Hall Opening Party, held in conjunction with Queensland Music Festival, are available at thefortitude.com.au.
This article originally appeared on The Industry Observer, which is now part of The Music Network.
The Music Network
Get our top stories straight to your inbox daily.