Festivals & Venues: May 3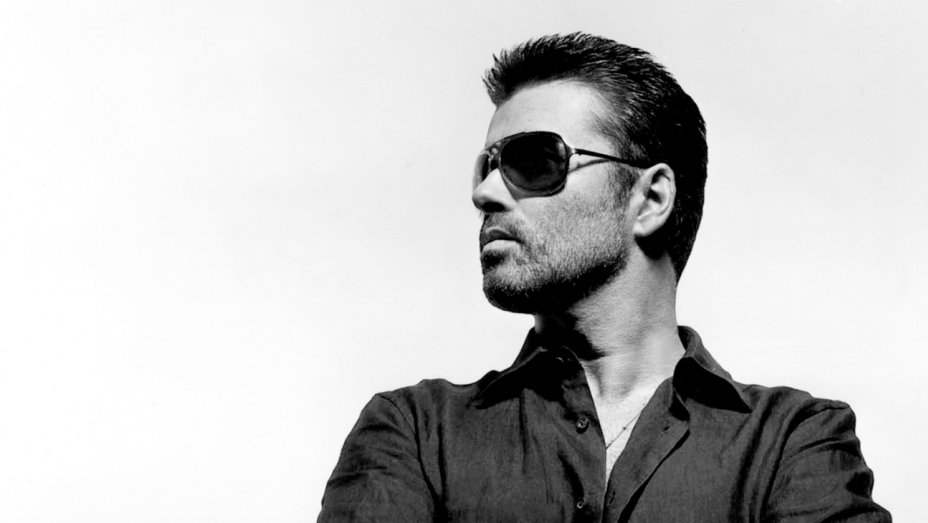 SYDNEY OPERA HOUSE CELEBRATES GEORGE MICHAEL…
The Sydney Opera House will pay tribute to George Michael with a star-studded orchestral tribute at its Concert Hall.
Listen to Your Heart has a 31-piece orchestra, conducted by John Foreman OAM with vocals from Rob Mills, Hugh Sheridan, Casey Donovan, Andrew de Silva and musical theatre star Bobby Fox going through his entire catalogue.
Sydney Opera House head of contemporary performance, Olivia Ansell, says: "George Michael was an extraordinary musical talent, an 80s pop prodigy with an exuberant gift for melody.
"His ability to write songs that were bold, effervescent, sentimental and socially liberating is what made him an unforgettable global pop star and role model to many."
George Michael: Listen to Your Heart is staged for one-day only on Sunday July 8, with two performances at 3pm and 7:30pm.
…AND ARTS CENTRE MELBOURNE RECALLS 'TUBULAR BELLS'
Mike Oldfield's 1973 classic album Tubular Bells sold 30 million copies, kick-started Richard Branson's fledgling Virgin Records and became the soundtrack to The Exorcist.
Arts Centre Victoria is presenting Tubular Bells for Two on June 15 and 16, with multi-instrumentalists Daniel Holdsworth (who created the show with Aidan Roberts in 2010) and Thomas Bamford will juggle over 20 instruments live on stage during the spellbinding performance of the album.
The venue says, "It is an intricately choreographed, thrilling piece of tightrope theatre and musicianship, where the slightest mistake or misplaced limb can bring the entire show crashing to a halt".
What began as a one-off show (fuelled by a bottle of wine or two) saw Holdsworth and Roberts premier Tubular Bells for Two at the Sydney Fringe Festival in 2010, where they won the Best Music Moment award.
After a sold-out Australian tour, the show travelled to Edinburgh Fringe in 2012, where the sell-out season was awarded the Herald Angel Award.
In the years since, Tubular Bells for Two has performed all over the UK, Europe and the USA.
BARUNGA CELEBRATES 30TH ANNIVERSARY OF STATEMENT
Barunga will commemorate the 30th anniversary of Bob Hawke's Barunga Statement – which inspired Yothu Yindi's 'Treaty'.
The music, sport, dance and culture event attracts over 4,000 people to the Northern Territory, showcasing the Katherine region. With an audience of over 65% Indigenous attendees, the event has become an important and immersive weekend.
As John Butler once observed, "This is the kind of festival that changes the way you see the world forever."
Held from June 8-10, the first program announcement includes Shellie Morris and Dhapanbal Yunupingu, Yirrmal (Yirrkala, NT), B2M (Tiwi Islands), Mambali (Numbulwar, NT), Tasman Keith (Bowraville NSW), Lonely Boys (Ngukurr, NT), Dewayne Everettsmith (Palawa, Tasmania), Ripple Effect (Maningrida, NT), Tjupi Band (Papunya, NT) and Black Rock Band.
Justine Clarke will again visit Barunga to collaborate and perform with the local kids.
The event will play host to Galiwin'ku's Saltwater Band and dancers in a moving tribute to Gurrumul as well as the first Australian performance from Taiwanese artist Suming.
There are skill tests in AFL, softball and basketball duels, while audiences engage in traditional dance, spear throwing, didgeridoo playing, weaving, damper making, storytelling and walking and bike tours designed by the local Junior Guides of their community and surrounding bush.
PORT CITY FOLK BACK FOR THIRD YEAR
The third annual Port City Folk returns to North Fremantle on Saturday May 12.
This time it's an all-outdoor affair, taking over the Port Beach Garden Bar's main stage plus a stripped-back acoustic spot on the new upper deck.
Lucy Peach and Davey Craddock and their respective bands headline, with Tommyhawks, Ralway Bell, The Jaycos, Bille Rogers & The Country Gentlemen and Racoo all hitting the main stage.
On the upper deck The Little Lord Street Band (duo), Tanaya Harper, Salary (solo), Holly Garvey, Salisbury Home and Selkie Black dish out intimate solo and duo sets.
LIVE NATION ACQUIRES ROCK IN RIO
US-based concert giant Live Nation has bought South America's Rock In Rio, one of the largest festivals in the world.
Started in 1985, the event is held over two weekends in September in Brazil. It draws 700,000 patrons from 62 different countries including Australia, and with a social media following of 11 million.
Rock In Rio also stages an offshoot in Portugal's capital Lisbon every two years. Since inception, the event has attracted 9 million attendees.
Founder and president Roberto Medino and his team will continue to run all stages of production.
PARTY IN THE PADDOCK REVEALS 2019 DATES
Vibestown, the promoter behind Tasmania's Party in the Paddock, announced this morning that the event will return to White Hills for the seventh time next year, from Thursday 7 February to Saturday 9 February 2019.
This year's first international headliner, Grouplove, hailed it as "the best festival in the world!" – which chuffed the promoter no end!
TAMWORTH VENUE BIFFOS DOWN
Assaults on or near licensed premises in the Tamworth area are down 43% since 2008 according to Bureau of Crime Statistic and Research (BOCSAR) figures.
Australian Hotels Association NSW director of liquor and policing John Green shared the news with locals during a recent visit.
"I also note that liquor offences in licensed premises in Tamworth are down 37% since 2010," Green added.
"Another good result which can be chalked up to the continued efforts of publicans over a number of years."
BLOCK PARTY #1
Sydney-based company Grounds In Common debuts its Block Party on the Gold Coast in June, before national dates later in the year.
Heading up the first concert will be Jagwar Ma, Crooked Colours, Jack River, Didirri and local San Mei.
The licensed, all-ages event will take place at NightQuarter in Helensvale.
BLOCK PARTY #2
A Brooklyn-style block party is hitting Melbourne on Saturday May 19 from 2pm, complete with a hotdog eating competition, pop-up barbershop, NY beer and food, and street art from NYC.
Open-air bar Section 8 will be transformed into 'The Brooklyn Zoo" while neighbouring venue Ferdydurke transforms into the "Coney Island Disco Palace".
The initiative is a team up by the two venues with Brooklyn Brewery, and features music from SO.Crates and SADIVA.
ABBA YABBA DOO
ABBA are back in the news of late, and what better timing for the 7th annual Trundle ABBA Festival on May 4 and 5!
Bjorn Again play a two-part set, the first recreating the Arrival album and the second the entire hits collection.
Rhonda Burchmore and Lara Mulcahy, who met during the Mamma Mia stage production, will also perform an ABBA-solutely hilarious show at Berryman Oval.
There's a new dance stage, dance performances, music routines, a World Record bid for the most number of people dancing to 'Dancing Queen', a catwalk competition, the I do, I do, I do, I do, I do! wedding vows renewal and Kotahi Groove counting down the biggest hits of 1976.
BIG FISH LITTLE FISH EXPANDS
The Big Fish Little Fish UK nightclub concept has run through Sydney, Melbourne and Brisbane.
The events, which sees parents and toddlers attending the same nightclub, makes its Gold Coast debut at the Platinum Bar on May 5, marking the occasion with an "under the sea" theme.
HOWLER SAVED
Melbourne's Howler has been saved, after Moreland Council rejected a proposal by a developer to build a set of apartments right next door to the live music venue.
Initially, the Council had recommended the development. But a council meeting – at which 426 objections were made, along with presentations by Music Victoria on the agent of change rule and by the club's owner Brendan Brogan – saw a change in attitude.
MEMO HOSTS AARDVARK FUNDRAISER
St Kilda's Memo Music Hall is hosting a fundraiser on Sunday afternoon (May 6), celebrating the 10th anniversary of AARDVARK.
The music not-for-profit connects those aged between 14 and 24 who are experiencing serious medical or personal adversity, with recording artists, music therapists and artist mentors to write, perform, record and distribute original music.
AARDVARK ambassador Monique Brumby, who is putting the show together, is performing on the day, as are fellow ambassadors Stonefield and a set from the Aardvarkians.
More details can be found at the venue's website.
METRICON STADIUM TOO EXPENSIVE?
Speaking to the Gold Coast Bulletin this week, chairman of the city's AFL team Tony Cochrane has called out Metricon Stadium for being too costly to rent.
As a result, it's losing out on major music tours (including Bruce Springsteen) and hasn't hosted a music event since Big Day Out in 2014.
He said variant prices should be introduced, adding: "Right at the moment, transport and policing costs make our stadium almost the most expensive stadium in the country".
The Music Network
Get our top stories straight to your inbox daily.