Festivals & Venues: April 13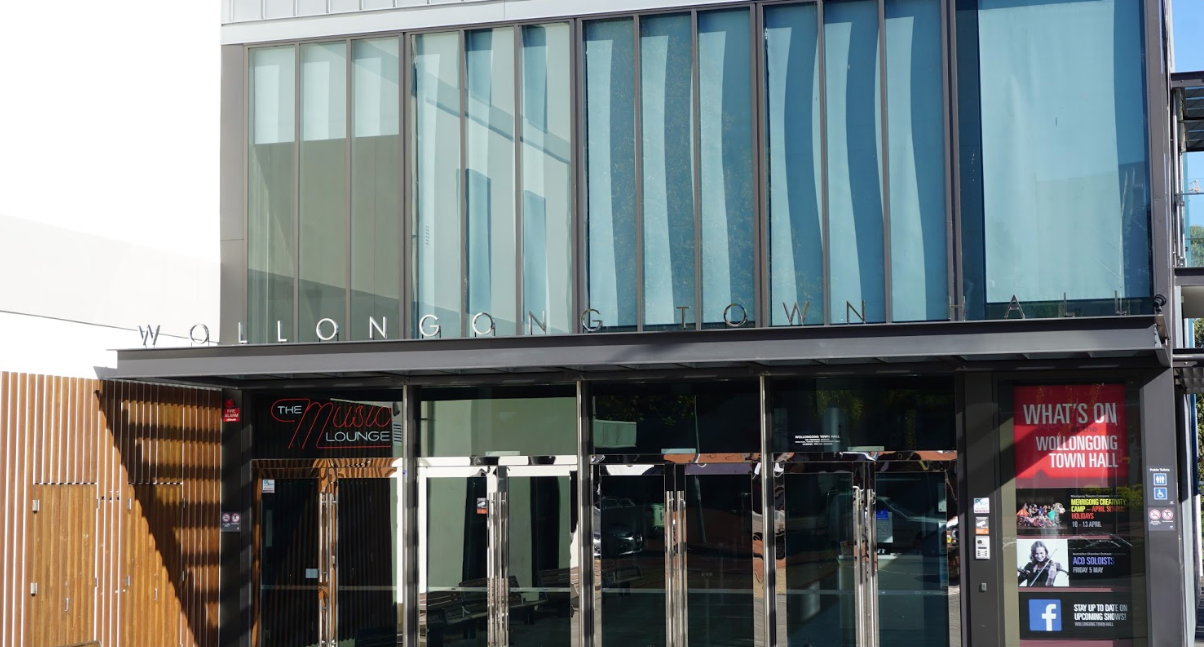 GYMPIE MUSTER ANNOUNCES PROSTATE CANCER FOUNDATION AS CHARITY PARTNER
This year's charity partner for Queensland's Gympie Muster (August 23-26) is Prostate Cancer Foundation of Australia.
It is dedicated to reducing the impact of prostate cancer on men, their partners and families, by funding research, raising awareness and providing support to sufferers and loved ones.
The Muster holds a Biggest Ever Bloke's Lunch is held on the Friday (August 24) with speeches from John Williamson and guitarist Tim Gaze (who was once diagnosed with the disease, and will also be performing), and an auction, with all proceeds going direct to PCFA.
Muster chair Greg Cavanagh said the choice of this year's charity partner was driven by the disproportionate impact prostate cancer has in rural and regional areas.
"One in five men will be diagnosed with prostate cancer by the age of 85, and statistics tell us the survival rate for those living in regional areas is 21% lower than anywhere else. "
PCFA's work is critical in reducing that impact, and we're proud to host an event that connects the Muster community to open and honest conversation on the subject."
The foundation's work is crucial in reducing death rates as a result of prostate cancer, which at present are staggering:
WOLLONGONG: TOWN HALL BACK WITH CONCERTS
The Wollongong Town Hall is returning to hosting large concerts, and marketing itself as an alternative to the Enmore Theatre in Sydney.
Merrigong Theatre Company is upgrading sound, lighting, staging and seating capacity at the venue. Four major acts have been booked, the first being Guy Sebastian in June.
The Town Hall was a regular stop for national touring bands as Sherbet, AC/DC and TMG.
NEW BRISBANE VENUE RUNAWAY SUCCESS
Plans by Brisbane's Brightside to turn its car park into a stand alone venue dubbed The Valley Drive In – with a permanent stage and production – is already a success.
Venue booker Cael Johnston told TMN that five festivals are already scheduled although they are yet to be announced.
"Much like The Brightside, the bookings will be varied and not built around any particular genre," he said.
STRONG SUMMER FOR ARTS CENTRE MELBOURNE
Visitors during summer for Arts Centre Melbourne exceeded 1.5 million. They attended emotive theatre, musical merriment, family shows, variety, cabaret and an exhibition, across the venue's Hamer Hall, State Theatre, Playhouse, Fairfax Studio and Sidney Myer Music Bowl.
Dream Lover – The Bobby Darin Musical became Arts Centre Melbourne's highest selling show, selling over 130,000 tickets and surpassing previous record holder War Horse.
Almost 46,500 people saw the Australian premiere of the award-winning National Theatre production The Curious Incident of the Dog in the Night-Time.
Pop-up Globe, the world's first full-scale temporary working replica of one of the greatest theatres in history, resided at the Sidney Myer Music Bowl from late September through to early February entertaining over 133,900 people with epic battles, laugh out loud comedy, spectacular dances, sword fights in full suits of armour and elaborate costumes ala Shakespeare 1614.
The Sidney Myer Music Bowl drew 173,000 at classical, rock, folk and dance music performances – everything from Paul Kelly to the Road to Ultra festival.
Arts Centre Melbourne also had huge success with the Australian Music Vault. Full report on Monday,
4TH BELLO DROPS EPIC LINEUP
The 4th Bello Winter Music (July 12 to 15) will this year feature 70 acts of admirable diversity.
Among the names venturing to the NSW Mid North Coast town of Bellingen for the event are Justin Townes Earle, Lio, Deborah Conway & Willy Zygier, Z-Star Trinity, Caiti Baker, Lillie Mae, William Crighton, Thando, Maddy Jane, Jack Carty & Gus Gardiner, Fraser A. Gorman, Moussa Diakite and Wassado, The Satsuki Odamura Koto Ensemble, Tangents, Dustyesky and Ethno Folk Orchestra.
"Bello Winter Music does not limit itself to one genre. We truly believe there is something for everybody," says festival programmer Kate Atkinson.
"We love that in one venue there can be three singers huddled around one mic singing gorgeous harmonies to an entranced crowd, and the venue up the road is absolutely thumping to an 8-piece dub band."
BIG PINEAPPLE GETS BIGGER
Added to the sold-out Big Pineapple Music are Perth-based duo Slumberjack and Queensland's Pandamic (who recorded their first EP in a Rockhampton shed and are signed to Dune Rats' Ratbag Records).
The arts initiative for the festival will also include Russian backyard mortician Slava Pickle demonstrating crude methods of beautification on corpses, giant bouncing kangaroos, and a lantern parade.
QLD VENUE FOR SALE
The strange saga of Bulcock Beach's Drift in Caloundra in Queensland which closed, opened and then closed all within a few days, has seen the venue put on the market for $550,000.
The explanation that the owner wanted a quick sale because of "personal and financial" reasons generated speculation it was the area's high rent or staff were allegedly not paid their full entitlements.
NEWCASTLE HOTEL CHANGES HANDS
Newcastle's well-known Hotel Delany, which stages bands and DJs from Wednesdays to Sundays, has a new owner.
Marvan Hotels acquired it for an undisclosed price from father and son duo Gary and Anthony Hird, who owned and operated it for almost twenty years.
Marvan Hotels operates seven hotels throughout Sydney and regional New South Wales.
COMMUNITY MEETS AT NORTH BYRON PARKLANDS
North Byron Parklands, home of Splendour in The Grass and Falls Festival, will host a series of community workshops on April 21 and 22 as part of its review process for permanent approval as a cultural event site.
More than 7,000 submissions were sent to the Department of Planning and Environment regarding the site's development planning, with respondents supporting 98.2% of applications for permanent approval.
Parkland management want to know why the minority protested, and are giving them the chance to articulate their views.
HORSE BAZAAR OWNERS CELEBRATE
Takako and Fumi Tamura are celebrating their 5th year since they took over Melbourne's Tokyo music, food and music, subculture Horse Bazaar with a celebration on Saturday May 19.
Joining them exclusively from Japan is Delicious Vinyl's DJ Budamunk and Aaron Choulai (Jazzy Sport) who will be hitting the decks with local beatmakers from Melbourne music collective Lab Co and producer DJ Snuc who is originally from Japan but now resides in Melbourne and also works in the kitchen at Horse Bazaar.
RIVER SESSIONS RETURNS TO MACKAY AFTER HIATUS
The Presets, DZ Deathrays, and Thundamentals are leading the return of River Sessions taking over Mackay's Queens Park on June 30.
Also in the first announce are Glades, Jack Gray, Major Minor, Silky Fuzz and Karrie Hayward. Another headliner and more acts are to be announced when tickets go on sale on May 14.
River Sessions has been on a hiatus since 2014, returning as a smaller boutique event and food from 15 Mackay-Whitsunday vendors to mark the last weekend of June.
COACHELLA SUED
California's iconic music and arts gathering Coachella are being sued by Oregon music festival Soul'd Out, which says it's lost some acts because the huge event has a five-state radius clause.
Soul'd Out claimed this part of Coachella's contracts violates anti-trust and unfair competition laws and creates "an illegal monopoly in the market for live music festival performances".
CHERRY ROCK BACK IN LANE
Cherry Rock (Sunday May 6 in Melbourne's AC/DC Lane) sees New York's Kid Congo Powers bring his 'Sex Beat Dance Party'.
Other acts on the day are The Cribs, Cash Savage & The Last Drinks, Cosmic Psychos, A Swayze & The Ghosts, DIET, Fluff, Fulton Street, Gabriella Cohen, Pistol Peaches, The Chats, The Mamas, The Southern River Band and Würst Nürse.
PORT CITY FOLK GOES OUTDOORS
Port City Folk Festival returns to North Fremantle on Saturday May 12 – but in its third instalment is an outdoor affair.
It takes over the Port Beach Garden Bar's main stage with a stripped-back acoustic spot on the new upper deck.
WA LIVE AT LOCALE IS BACK
City of Swan free music series Live at Locale has kicked off on Sundays to May 20.
City of Swan mayor David Lucas said each act offered something new to the audience, with artists playing everything from blues-inspired music through to indie, dance and hip hop.
"Live music shows are a chance for us to unplug and enjoy the experience with our family and friends," he said.
"It's also a great opportunity to celebrate local talent and discover new music."
The Music Network
Get our top stories straight to your inbox daily.