Lime Cordiale & Stand Atlantic selected for global Fender program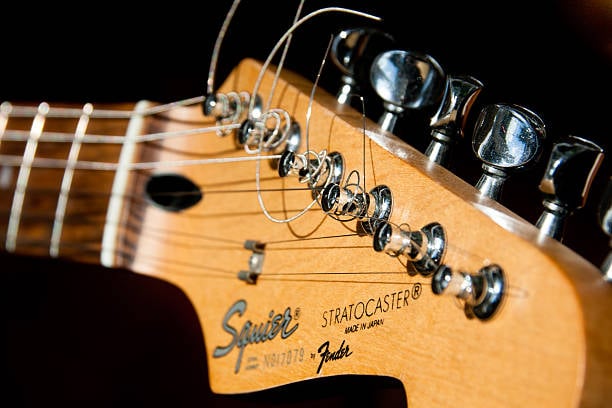 Two Australian acts have been selected for a global program for US guitar maker, Fender, along with 23 others from around the world, forming Fender's Next Class of 2021.
Each class member, including Australia's Lime Cordiale and Stand Atlantic, will receive Fender's guitars, amps and more, alongside holistic, 360-marketing support across its multi-channel platform to share their story and connect them with millions of music fans worldwide.
According to the instrument company, the two Sydney bands, and the others, will have exposure to 9 million people through their social media promotion.
This is the third year of its artist development program designed to elevate rising musicians pushing guitar forward in music and culture.
In past interviews, Oli Leimbach of Lime Cordiale recalled playing clarinet at eight but switching to guitar at 13 after coming under the influence of Jimi Hendrix, Red Hot Chilli Peppers and later The Strokes.
His main guitar is an American Custom Stratocaster with N3 pickups because of its warm sound.
David Potter of Stand Atlantic started playing guitar in his teens, initially as a way to relieve stress.
He found his Fender Jazzmaster in a pawnshop he was working in, cheap and battered, but which he lovingly restored over the years.
This year's Fender Next group also includes 10 from North America, seven from Europe, one from New Zealand (Drax Project), three from Asia and two from Latin America.
50% are female, a testament to Fender's 2018 announcement that they make up half of all new players.
"As leaders in the music space, we have a responsibility to support new artists looking to establish careers long-term," said Evan Jones, CMO at Fender.
"We're uniquely positioned to showcase and develop emerging artists on a global scale, and it's our goal to act as a best-in-class marketing partner to them, leveraging the full breadth of our capabilities and brand investments on their behalf.
"We see the Fender Next program as foundational to our bigger brand mission, and a critical part of our long-term commitment to showcasing the depth and diversity of today's artists, moving guitar forward in music and culture."
In its first two years, Fender Next's participants have seen their careers move forward.
Black Pumas were nominated for three 2021 Grammy Awards.
Ashley McBryde was awarded Artist of the Year by the Country Music Association Awards, King Princess performed on Saturday Night Live, Beabadoobee and Sam Fender earned BRIT nominations and Japan's Miyavi got his own limited-edition signature model.
Of the three Australian entries from last year, Skegss debuted at #1 on the ARIA Albums Chart this month with Rehearsal, Eliza & The Delusionals were set for their first US tour (although cancelled due to COVID) and had a win at the Queensland Music Awards, and Running Touch had their single 'Juno' playlisted on triple j.
The Music Network
Get our top stories straight to your inbox daily.