Exclusive: Playlist Pump partners with Listd Music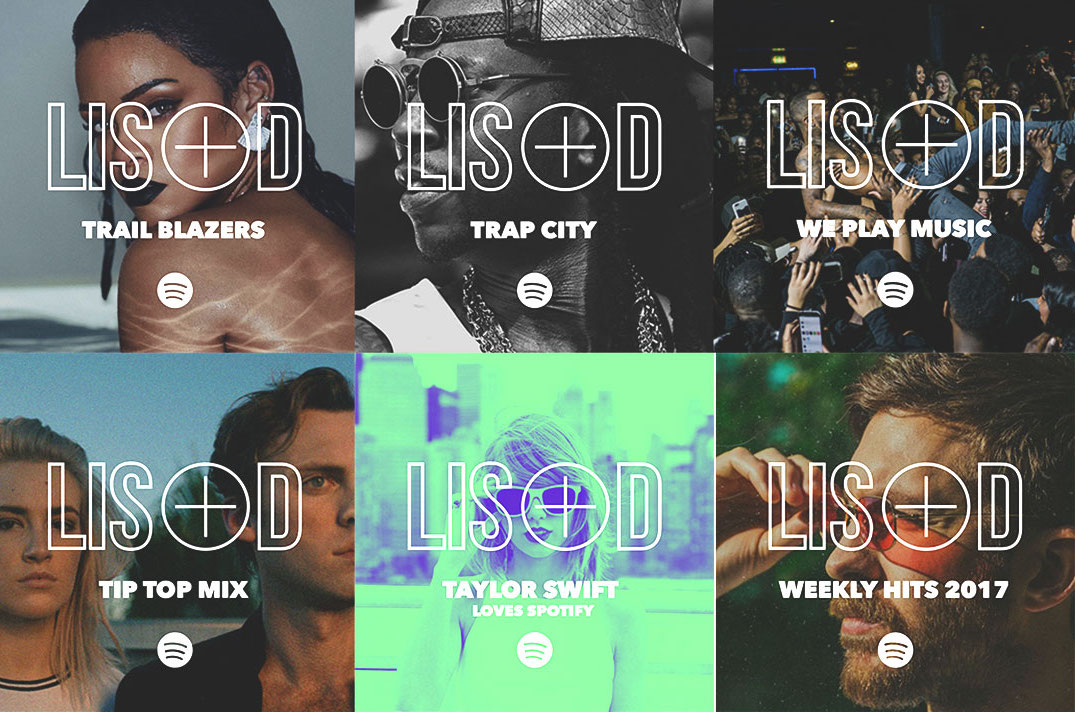 It's been 12 months since TMN first introduced Sydney-based start-up, Playlist Pump, an extension of creative agency Upside Music.
Since then, its entrepreneurial co-founders, Adam Luerne and Wilson Olegasegarem, have been collaborating with some of the biggest acts and labels in the world. They've even had to establish a local presence in New York and Los Angeles to keep up with demand.
Now TMN can exclusively reveal the upstart playlist pitching service has partnered with one of Spotify's biggest independent curators, Listd Music, the collective brainchild from a sound team of indie Spotify playlist curators.
Just last month Listd was the #1 independent curation network on the music streaming platform and rocketed into the Top 40 up against more well-known networks like digster, filtr, topsify and even Spotify-owned own playlists.
Talking to TMN, Lucerne says by partnering with new curators every day, Listd has already begun to expand their network. This includes Conectd Music, which narrows in on the Urban genre. But it seems that's only the beginning.
The team at Playlist Pump also believe the new partnership is a "massive" opportunity for Australian artists.
"…if there isn't a playlist market for it already, then we can utilise our resources with Listd to create a playlist that supports it."
TMN caught up with Lucerne to discuss the Australian music business' latest success story:
TMN: Tell us about the new partnership with global curation network, Listd?
Adam: "Playlist Pump was originally about approaching the music streaming model from both sides, and that was to benefit both the artist and the curator. Over the past year, we have begun implementing different models and programs which will help curators increase the traffic to their playlist and eventually be able to grow their online engagement as a whole.
"Rather than pitching songs to curators and hoping they just liked the music, we wanted to offer them more and that was to find where there was synergy and something mutually beneficial for both the curator and the artist. That is where Listd came in, it was about working with curators and creating a platform for artists to be discovered."
TMN: Listd was the #1 independent curation network on Spotify in September 2017, what opportunity does that create for Australian artists who work with you?
Adam: "Massive opportunities for Australian artists! First and foremost, we believe that warranted the music is good, there is always a playlist for an artist and an artist for a playlist. There were a lot of records we received in the beginning of Playlist Pump which we were unable to really find a place for.
"Having our own curation system enables us to find the right playlist for all types of music, and if there isn't a playlist market for it already, then we can utilise our resources with Listd to create a playlist that supports it."
TMN: How has Spotify responded to Playlist Pump and new partnership?
Adam: "Spotify has been amazing.The culture there is all about embracing new opportunities for artists, so we have found them to be quite supportive of this initiative. The timing is also great due to the launch of RISE.
"We hope to be able to create a space for independent playlists to live and really create more incentives for curators to create their own playlist and add to the vast selection out there."
TMN: TMN first announced Playlist Pump in December last year, how has the business evolved since then?
Adam: "Absolutely insane! We started off with a huge inflow of clients mainly within Australia, however, we started gaining more traction from the US & globally. It wasn't long until we were 'dealing with the big boys' so to speak, literally some of the biggest artists in the world.
"We have also been able to begin setting up shop around LA and New York to ensure that the time difference does not cause any delays for clients wanting feedback on tracks."
TMN: How many bloggers and curators are now within reach for Playlist Pump?
Adam: "It's honestly hard to quantify. Hundreds and hundreds of curators, some with many playlists, however, talking about sheer exposure in terms of followers it could easily be millions.
"One of the biggest misconceptions we have realised about playlists is that the ones with a larger following does not necessarily mean more engagement. It's actually the smaller grass roots playlists where we see higher stream count and save rates. In saying that, if you have  playlists breaking the 6 figure mark, you are bound to get some amazing traction and listenership.
"We are also partnering more influential curators and Youtube channel MCN's such as Cloudkid."
TMN: Playlist Pump recently expanded to the US, how did that take shape?
Adam: "In all honesty, we really put ourselves out there online. Our digital marketing team is some of the best in the business, and we then were able to target the most involved digital platforms which we knew would convert. We also began gathering and developing different types of lead generation tools that helped us really be able to make an impact in the online streaming world.
"In the end though, It really just came down to getting people on the phone, telling them what we can offer and also turning 20-minute consultations into 2-hour meetings discussing their entire release plan – that is where we found such amazing people, and also found mutually beneficial opportunities."
TMN: You've been working with major labels and acts, can you detail some of the campaigns and the results behind those efforts?
Adam: "Funnily enough, major labels and managers don't want to reveal their pitching team, so we have been asked to keep that on the 'down low' due to privacy of certain clients. In terms of most notable campaigns though, I would say it would be the campaigns that actually lead to a record deal or something that really just changes the hustle for the artist altogether.
"We are really seeing these type of landmark moments after implementing Listd. In 3 months or less we saw an artist by the name of Tim Gent go from 1,000 to over 150,000 monthly listeners. Noted the track was amazing, but this one really took off after locating the right placements which then launched the artist into the Discover Weekly flow and then going viral."
TMN: What's next for Playlist Pump?
Adam: "Right now our main focus is finding the synergies between curation and artists in a way that both parties see the benefit. We are also digital media and music nerds first and foremost, so we plan on developing more and more online programs, tools and networks which artists can use use to maximise their reach online and most of all convert their traffic into something monetizable.
"We also really want to aim to provide more services for independent artists, especially those who don't have a huge label backing and PR team. We hope that Listd can work as that platform for discovery that independent artists can use as a launching pad for their career and in some cases the platform that broke them."
The Music Network
Get our top stories straight to your inbox daily.