Emma Watkins to hang up yellow skivvy & leave The Wiggles
Editorial Operations Manager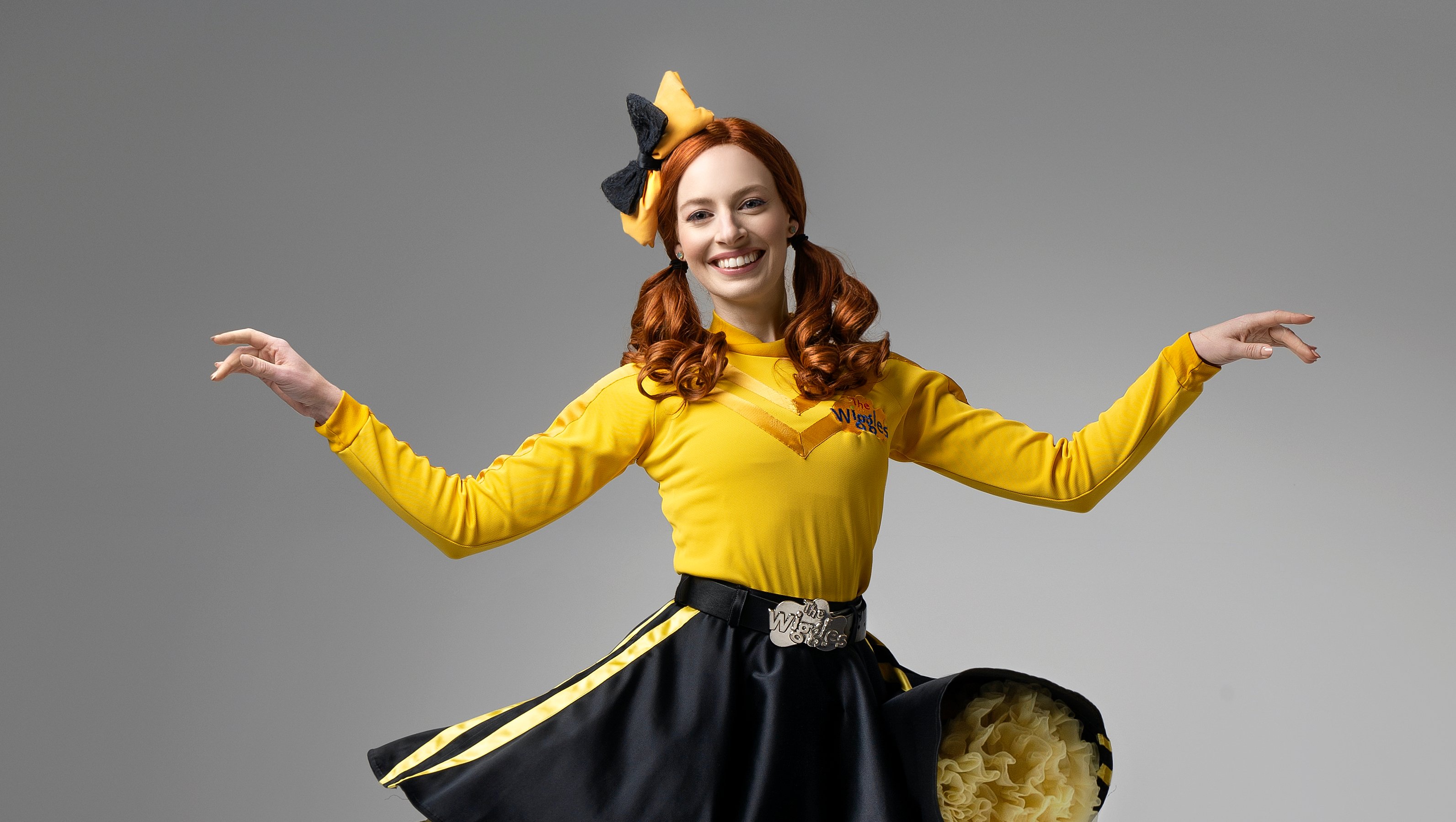 Wiggles cast member Emma Watkins is leaving the children's entertainment behemoth after over a decade.
Watkins has been with the group for 11 years and performing as the Yellow Wiggle for nine.
She was the first female member of the group and captured a brand new generation of fans.
As the live entertainment sector prepares to re-open, however, Watkins said she needed to spend more time at home.
"Like many people around the world, the pandemic has given me time to reflect on what is important in life," she said in a statement this morning. "For me, that means spending more time at home, something that I didn't realise I was missing out on being away eight months of the year on tour, but something that I have really cherished over the last 18 months."
Watkins said she will spend the extra time and energy completing her PhD, which incorporates her passions for sign language, dance and film editing, and on working with the Deaf community.
She wished the entertainment group well and noted just how much she'd cherished her time with them.
"I am eternally grateful to The Wiggles for giving me the amazing opportunity to be the first female Wiggle, a role that I have loved and one that has brought me so much joy and an abundance of bowtiful memories that I will treasure forever.
"As The Wiggles continue to evolve and someone new now steps into the yellow skivvy, I look forward to seeing children and families embrace them, just as I was when I began. I wish The Wiggles much continued success as they continue to delight children all over the world."
Watkins' replacement is Tsehay Hawkins.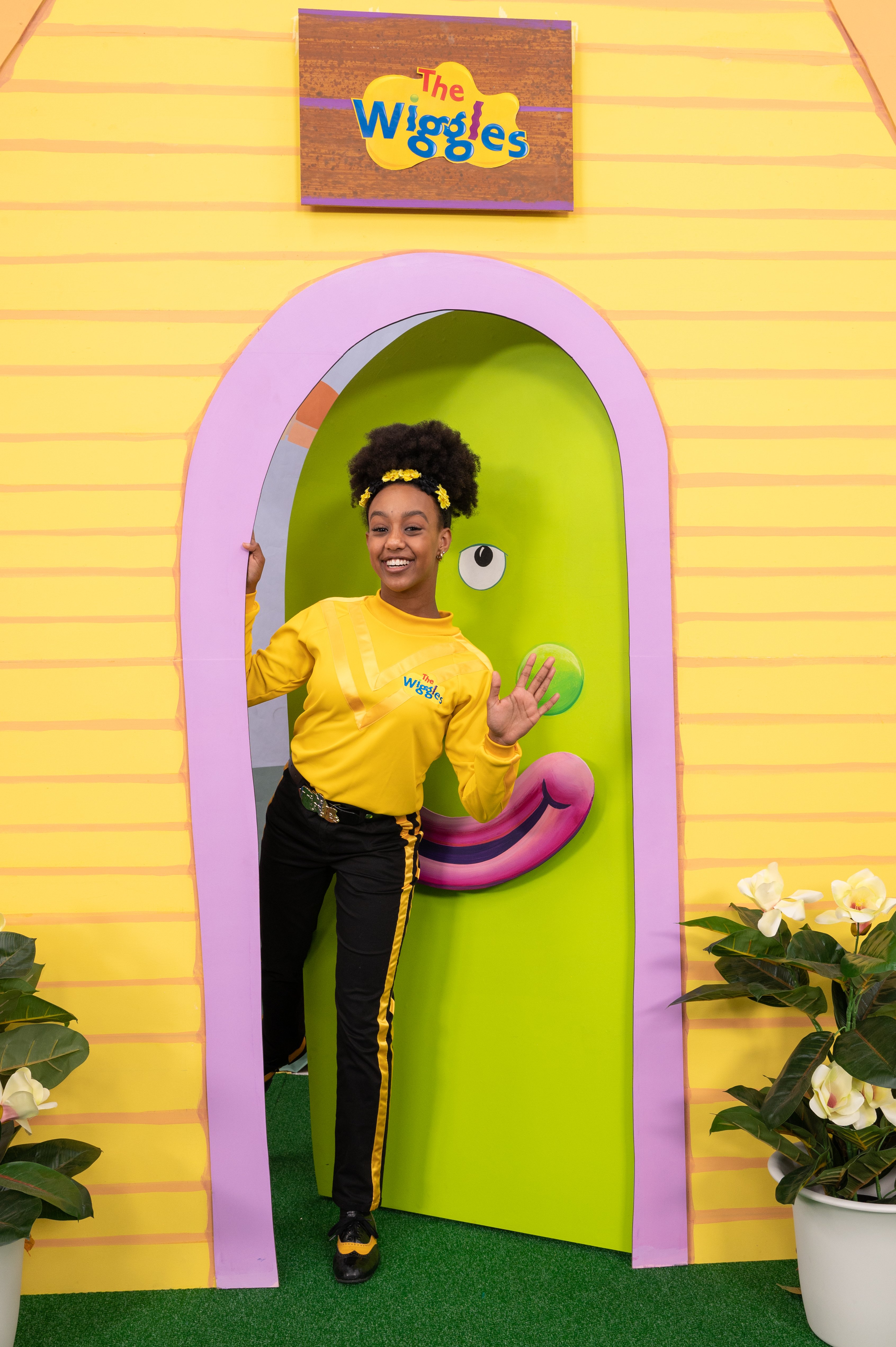 Hawkins was announced as an additional member of the group in August. She initially came on board as the additional Red Wiggle as part of its culturally diverse Fruit Salad TV program.
She is an award-winning dancer of Ethiopian descent, and will now swap red for yellow.
She said she is absolutely honoured to be joining The Wiggles at such an important time for the group.
"I grew up watching The Wiggles and I've already loved working with Anthony, Emma, Simon, Lachy, Evie, Kelly, John and all the Wiggly characters filming their latest TV series Fruit Salad TV. I'm now incredibly excited to be joining them in the yellow skivvy and have the chance to go out on the road in the new arena tour. I can't wait to meet all the Wiggly fans. Dancing has always been my passion, and I look forward to being able to share the joy of song and dance with children all over the world."
Blue Wiggle and founding member Anthony Field noted just how much outgoing Watkins had contributed to the band – from being Fairy Larissa, Wags The Dog, Dorothy The Dinosaur, a Wiggly dancer and the first fully-fledged female member of the team.
"We've had an amazing time with Emma over this period and while we're sad to see her go, we know she has many other passions she'd like to pursue, including her PhD and work with the Deaf community," he added.
"We thank Emma for her wonderful contribution to The Wiggles and wish her all the very best as we look forward to seeing her continued success with her other interests."
He also flagged the band's exciting future, which includes their brand-new Fruit Salad TV Big Show arena tour, kicking off in February.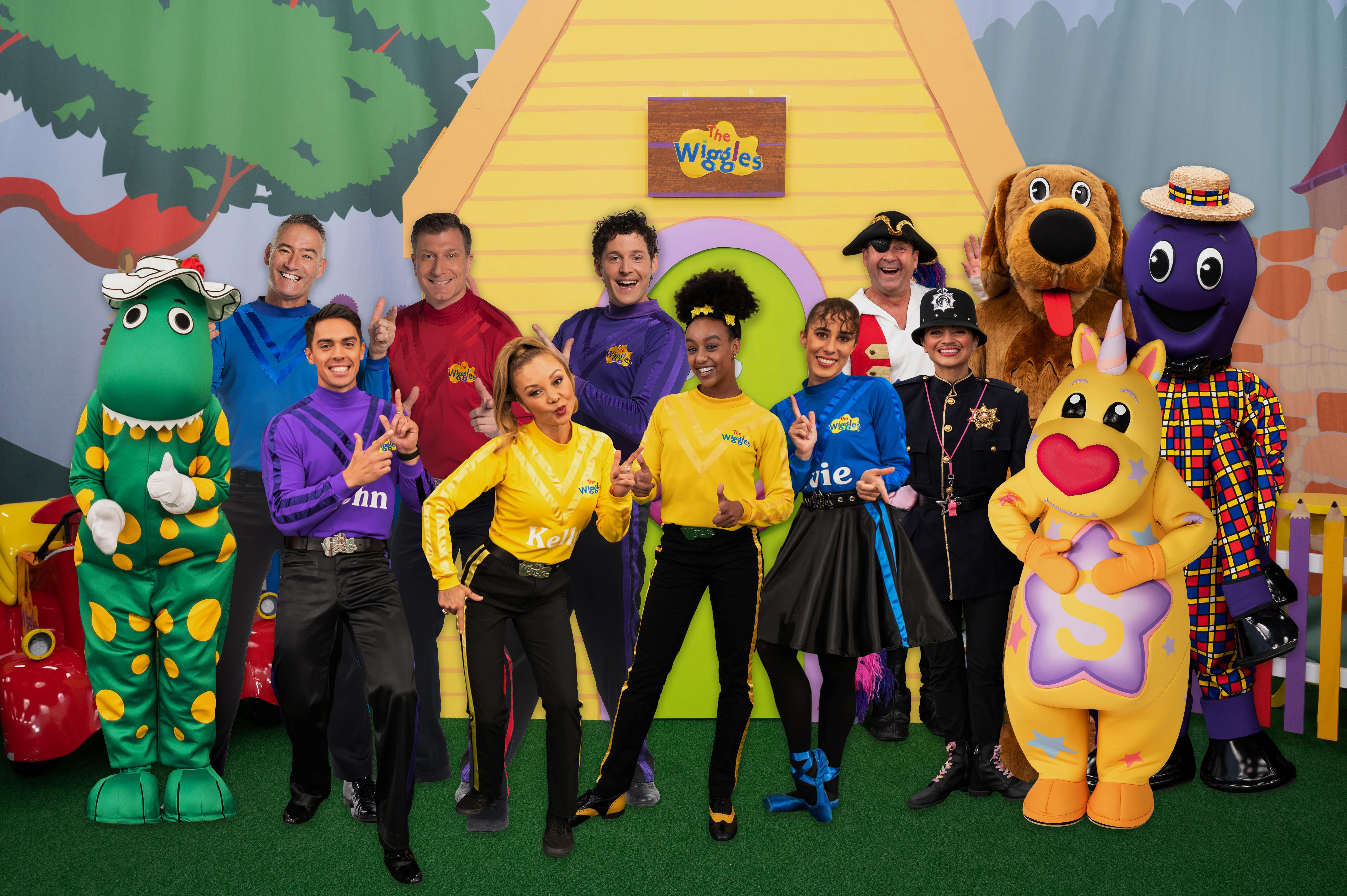 The cast of the Fruit Salad TV Big Show Arena Tour 
"As The Wiggles continue to evolve and we look towards the future, we're very excited to be welcoming Tsehay into the yellow skivvy, and know that parents and children everywhere will embrace her infectious energy and warmth as much as everyone at The Wiggles and audiences of Fruit Salad TV already have," he said.
"We're excited for the next chapter in The Wiggles' history, which started with Fruit Salad TV and continues with our live shows. We've been stuck at home for so long, and we just can't wait to introduce our amazing lineup of incredibly talented performers to children and families all over Australia. We can't wait to see you there," he added.
In addition to the new arena show for the latest iteration of the main band, Field will join other original band members Murray Cook, Jeff Fatt and Greg Page for some special Saturday and Sunday night 18+ shows.
The OG Yellow Wiggle, Page, said he's looking forward to getting the band back together.
"Looking forward to getting back on stage with the OG Wiggles – we always have a great time together, and can't wait to see the 'kids' reliving their childhood. I may have to pull back a bit on the dancing this time around though," he said alluding to a previous reunion when he suffered a cardiac arrest on stage.
OG Purple Wiggle, Fatt, added: "All of those children who loved The Wiggles in the 90s are now adults who love the nostalgia and fun from that time in their lives. This night is for the grown-ups and is a chance to bring back some of that genuine, high-spirited liveliness again. We can't wait to relive those childhood memories and dance the night away to some of the favourite old-school tunes."
And OG Red Wiggle, Cook, said: "It will be The Wiggles as you remember and love them, but we'll all have a bit more grey hair… and there's a bar. We'll be playing all your favourite songs, and put on a show you won't forget."
Today's announcements round out a busy nine months for the band, who signed with Universal Music Publishing Group in January, their first exclusive global publishing agreement. They also extended their deal with ABC Commercial.
In brand partnerships, they joined grumpy Grey Wiggle Simon Cowell to promote Uber Eats, and came on board with Tourism Australia's Holiday Here This Year campaign.
 Tickets for both tours are on sale on Thursday.
The Music Network
Get our top stories straight to your inbox daily.