Deezer doubles down on spatial audio with '360 Sessions'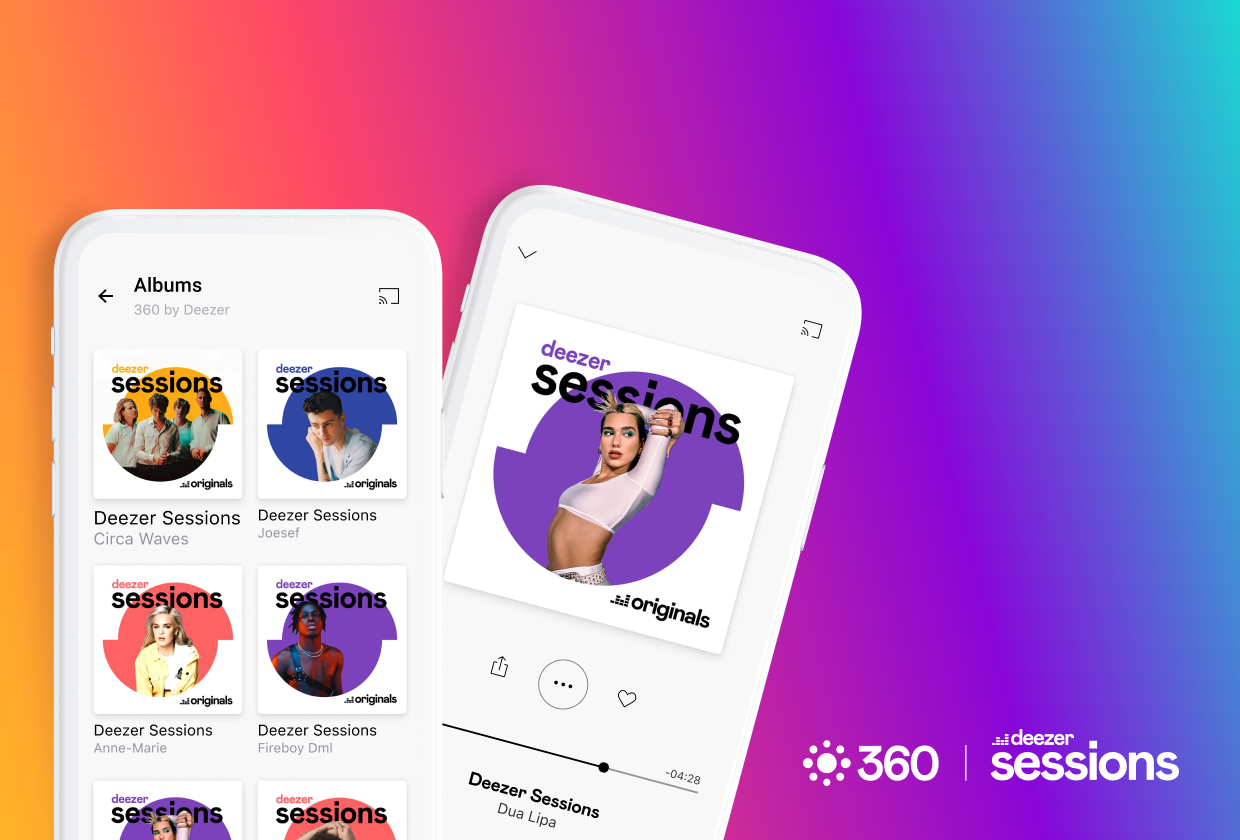 Following Apple Music's Spatial Audio launch this month, Deezer has introduced a new series of live performances that make use of the technology for their HiFi subscribers.
Powered by Sony's object-based 360 Reality Audio spatial technology, 360 Sessions comprises 28 live-recorded tracks that have been reformatted to offer a fully immersive listening experience.
Featuring live performances from Dua Lipa, Circa Waves, Half Moon Run, Anne-Marie and Georgia, Deezer note that the 360 Sessions playlist offers a "unique immersive experience in which all audio elements – including vocals, individual instruments and audience – can be heard as if they are in different positions inside a 360 spherical space".
To engage with the 360 Sessions playlist, Deezer HiFi subscribers will need to utilise the standalone Deezer 360 app, with the service being compatible with most standard headphones.
The spatial audio streaming service also features enhanced integration with Sony's Headphones Connect app, with Sony headphone users being able to connect their headphones for an optimised listening experience.
Jerome Coïc, senior special operations and partnerships manager at Deezer, said that the 360 Sessions playlist would allow fans to get "up close and personal" with their favourite artists.
"To further preserve the integrity and specialness of each recording, we created Deezer 360 Sessions in 360 Reality Audio. With 360 Reality Audio, fans will experience sounds that mimic an omnidirectional soundscape that will transport each music fan to the heart of their favorite performance," Coïc said.
Deezer was the first major streaming service to provide a spatial audio product for top-tier subscribers, with the platform introducing the feature in June of 2020.
Since then, rival services such as Amazon Music HD, Tidal and Apple Music have rolled out their own immersive audio and HiFi products, with Spotify being expected to follow suit with their own HiFi service later this year.
The Music Network
Get our top stories straight to your inbox daily.