Dean Lewis returns with new single 'Falling Up' ahead of new album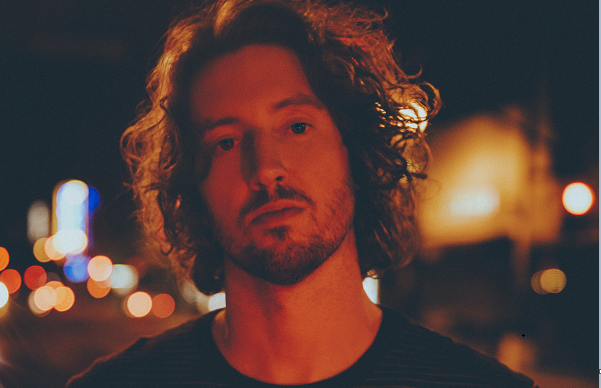 Aussie export Dean Lewis is back with new music, marking a return to the promo trail following his multi-award-winning and Platinum-selling debut album A Place We Knew.
The new single 'Falling Up', which Lewis said is about "being online and focusing on that one negative comment in a sea of good", is out today (March 5) on Island Records Australia.
The official video will premiere globally on the superstar's official YouTube channel at 7.30am (AEDT) tomorrow, following a live Q&A session with Lewis at 7.10am.
In writing the song, Lewis keyed into lifelong feelings of frustration and anxiety.
"I always thought I would be happy when I finished school or when I passed an exam, or I got a job or a promotion or if I went travelling and then I was like – 'ooh, now I have a record deal, what if I have a big song?
"Then, I had a big song, and I was on the road for three years and when I stopped, I realised it had all passed me by and I was actually less present and more anxious and stressed than ever.
"I looked back on my life and at all of these points along the way and I realised that I've never felt any better, it's always been onto the next thing, always moving," he said.
'Falling Up' is the first record to be lifted from Lewis' second album, and follows monster hits 'Waves' (7x Platinum), 'Be Alright' (10x Platinum), '7 Minutes' (3x Platinum), and 'Stay Awake' (2x Platinum) – amassing the ARIA and APRA award winner over 4.8 billion streams globally.
'Be Alright' took Lewis to a global audience and won over radio bosses at home and abroad.
In 2018, he became was the first Aussie act since Silverchair to top the TMN Hot 100 for seven consecutive weeks, joining Delta Goodrem, Missy Higgins, Youth Group and Bernard Fanning.
Lewis' last single – released in October 2019 – was 'Used To Love' with Martin Garrix. It notched up 10 million streams in its first week across all platforms.
The Music Network
Get our top stories straight to your inbox daily.