Conrad Sewell talks Lyor Cohen, record labels and debut LP 'LIFE'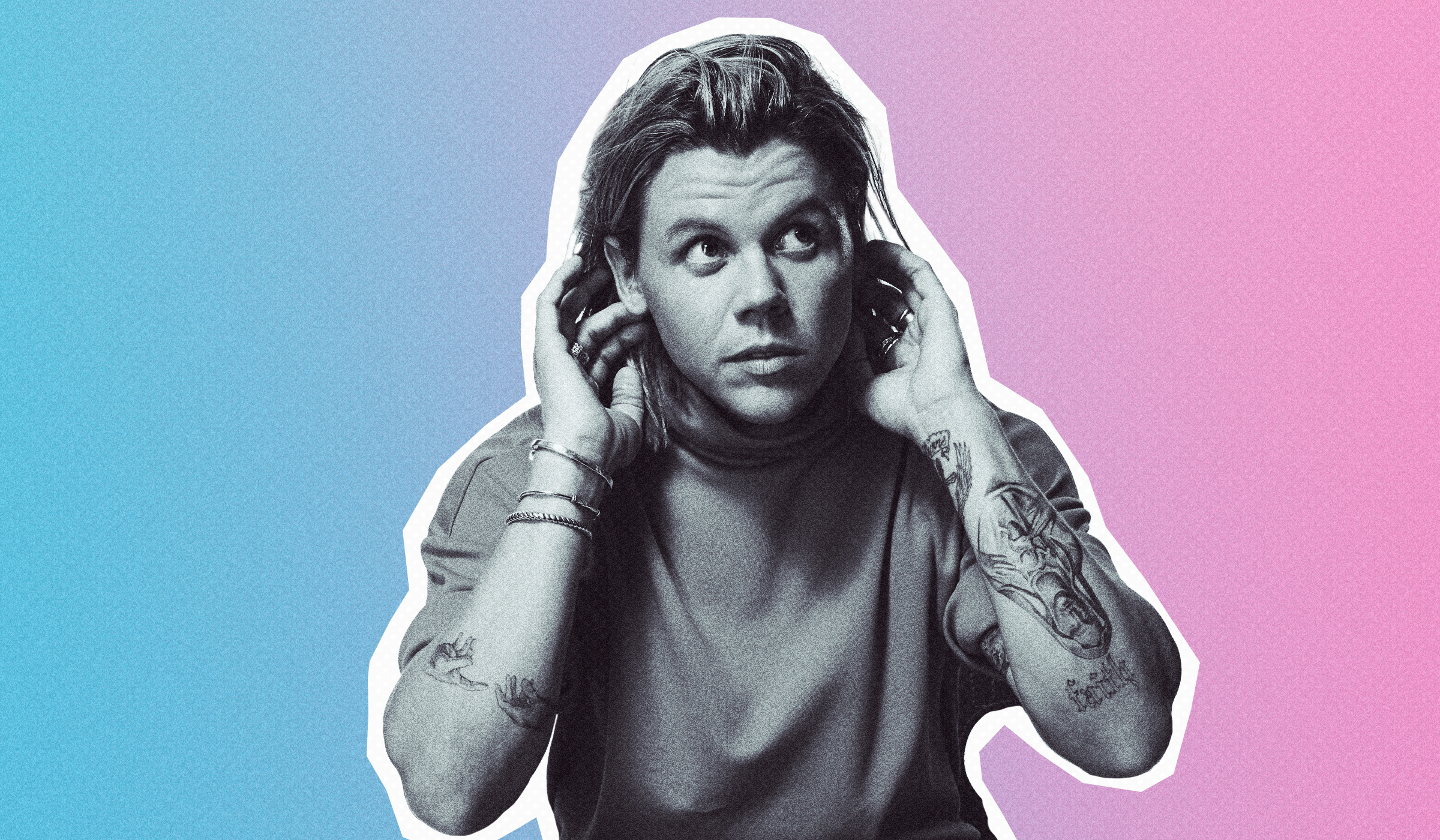 "The music industry has been very kind to me," says the 31-year-old musician. "I've been talking about releasing an album for five years."
Conrad Sewell sits in the artist relations room at Sony Music HQ. Today, on the eve of his debut album release, he's chow-wowing with any hack, host or Harry that his label reps usher in every 20 minutes. There are no complaints, though. He's humble, honest and ready to start again.
Sewell is one of those overnight success stories two decades in the making. He's on his third record deal, and those close to the project – including Sewell – are hoping third time's a charm.
"You know, I've been signed to three different record companies," he tells TMN.
"In America, I got a lot of opportunities. I was on Emerging Artists with iHeart. Rolling Stone wrote amazing things about me. I was on every 'one to watch' list in 2015. But that doesn't translate to being successful in the public eye sometimes.
"There can be hype around you, and then your records don't sell. And, a few things happened that weren't right. I don't think the music was right."
Many in the music industry already know Sewell's backstory: A slow and tedious crawl met with personal demons, doubters and denials. None of which have stopped him in his tracks, at least not for long enough to call it quits.
The Brisbane-born musician had lacklustre success in his band Sons of Midnight. He auditioned for Dicko, Marcia and Mark on season two of Australian Idol, but didn't cut the mustard. He spent time in London, Berlin and Los Angeles, where he found women, drugs and booze along the way. It's not an unfamiliar story.
He finally had a global hit singing lead vocals on Kygo's 'Firestone' in 2014, which led to a deal with 300 Entertainment, a new Google-backed label set up by music mogul Lyor Cohen.
"There are not many people that have more power than that guy, hence the Ed Sheeran support, all the amazing opportunities I got. A lot of that was Lyor, and I thank him a lot for that, and I owe him a lot. But when he left 300 and went to YouTube, that changed things a little for me.
"I wasn't as close to anybody else in the company as I was with him. And it was kind of similar at Warner, you know, I don't want to throw anyone under the bus, because they've all been very good to me," he says with a smirk and one eye closed. "I guess I've been very fortunate. That's what I meant when I say that the music industry has been very good to me."
A second hit followed, this time as a solo artist. 'Start Again' reached #1 on the ARIA Singles Chart and #8 on the TMN Hot 100. The following year, in 2015, he won Song of the Year at the ARIA Awards. But it would be three more years before Sewell rekindled his relationship with Sony Music chief Denis Handlin.
"I remember showcasing for Sony when I was about 17. I've known Denis for a long time, and he's always watched me from afar, and then when 'Start Again' happened, I think he turned to my publisher at the ARIAs, and he was like, 'Fuck, why don't we get him? Like, what happened with that? Who was sleeping?'
Sewell finally signed a deal with Sony Music in May 2018.
"Sony has been nothing but incredible. I really can't even describe how amazing it has been. Everybody that works on the team I know personally, and it feels like they're all fighting for me."
It's this support that enabled Sewell to create LIFE, a debut LP featuring a tracklisting that reads more like chapters of an autobiography than an album. But on listening, you quickly learn that was likely his intention.
LIFE begins with the haunting confessional 'Testify' (Where were you when my heart was on the ground / Where were you when the rain came pouring down), and – as if by design – bookends with 'Start Again' (There's a hole in the middle of my heart again / Can we start again, can we start again?).
"But now we're here," he declares, exactly one year since inking a deal with Handlin. "I think if people listen to this album from beginning to end, then I think it's an impressive body of work. And I don't say that to be cocky. I say that because I feel that in every ounce of me. I feel like it's strong. And I think it's going to open some things up for me."
LIFE has already delivered a double-Platinum hit. 'Healing Hands' reached #7 on the ARIA Singles Chart and #4 on the TMN Hot 100, creating the perfect storm from which to launch a debut album.
"My manager is one of those passionate music people, his name is Rodrick [Kerr], and he played 'Healing Hands' 200 times one night, it became a funny joke. He was driving everyone in the house mental. My sister was like, 'please, just not again'. And he'd play it again.
"So, I was like, wait a minute, do I just think this is a hit because he's played it two hundred times?
"I loved it, but I was also like, 'fuckin' hell, Rod's fucked me'. Now I don't even know if it's good or not."
But he needn't have worried. It's since been streamed over 21 million times.
And Sewell's expectations for this album? "I hope it opens up a fan base that isn't just a pop radio fan base. I want to play festivals. I want to do those things. I don't want to be put in one lane because I don't think that's who I am."
---
Conrad Sewell's debut album 'LIFE' is out now.
He's partnered with Frontier Touring for a run of all-ages shows in May and June.
Tickets are on sale now.
The Music Network
Get our top stories straight to your inbox daily.