Sampa The Great's Time's Up awarded Best Australian Video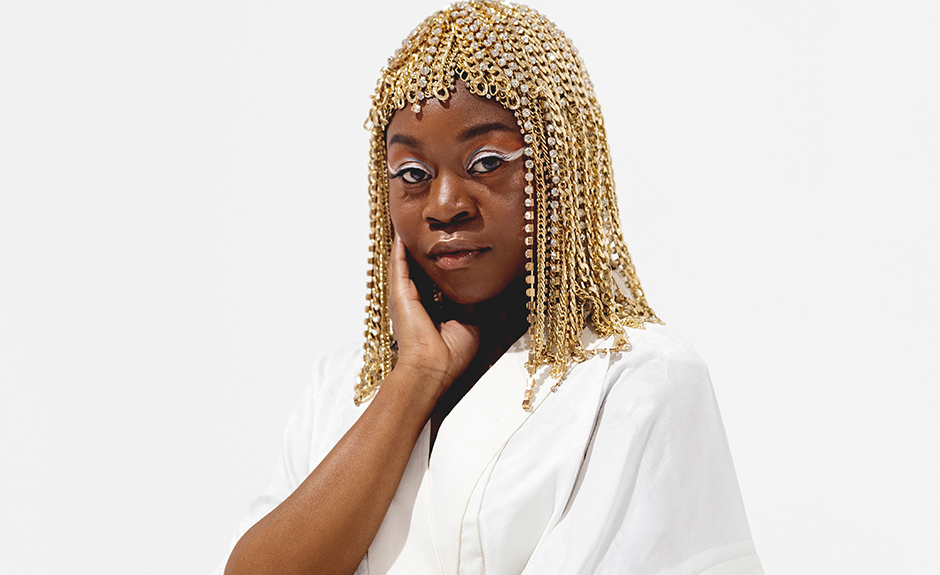 The CLIPPED Music Video Awards has named 'Time's Up' the Best Australian Video.
The track is by Sampa The Great featuring Krown, and the video was directed by Sanjay de Silva.
Winners of the awards took home over $30,000 in prizes.
CLIPPED Festival director Sam Bright said it was important to recognise music videos.
"After almost a year of uncertainty it was a great feeling to come together to celebrate the often overlooked art form of music video. The competition was fierce with over 400 submissions for this year's awards. The caliber was incredible and these winners represent only part of the amazing creative talent we have working in the field today," he said late last year when the awards were held.
Over the past five years, CLIPPED has endeavoured to champion and promote the Australian music video community, including via the Awards, which to date have given away close to $100,000 in prizes and cash via over 60 awards.
The full list of winners is below.
BEST AUSTRALIAN VIDEO:
WINNER – Sampa The Great Ft. Krown – Time's Up (Dir. Sanjay de Silva)
BEST NEW ZEALAND VIDEO:
WINNER – Suboi – Cho Khong – (Dir. Sally Tran)
BEST INTERNATIONAL VIDEO:
WINNER – Hedgehog – Bat (Dir. Haonan Wang)
DIRECTING:
WINNER – Sonny Grin – Keep It Up (Dir. Chloe de Brito)
RUNNER UP – Lastlings – Take My Hand (Dir. Marcus Butler)
EDITING:
WINNER – Polaris – HYPERMANIA (Dir. Ed Reiss)
RUNNER UP – Boy & Bear – 3 Moons – (Dir. Taylor Ferguson)
ANIMATION:
WINNER – Eleanor Giovanni – Imaginé (Dir. Eleanor Evans & Giovanni Aguilar)
RUNNER UP – G FLIP – I'd Rather Go To Bed (Dir. Prad Sen)
CHOREOGRAPHY:
WINNER – Quiet Blue – Jealous (Dir. Thomas Pike)
RUNNER UP – George Alice – Circles (Dir. Zoee Marsh, Daniel Bolt)
COLOUR:
WINNER – Jarryd James – Miracles (Dir. Mick Soiza)
RUNNER UP – Le Pie – Eye of The Storm – (Dir. Molly Haddon)
CONCEPT:
WINNER – Sui Zhen – Perfect Place (Dir. Rebecca Anne, Sui Zhen Freeman)
RUNNER UP – Kirin J Callinan – The Homosexual (Dir. Michael Hili)
NARRATIVE:
WINNER – Caitlin Harnett & The Pony Boys – 5AM (Dir. Aimee-Lee X. Curran)
RUNNER UP – The Teskey Brothers – Right For Me (Dir. Marie Pangaud)
ART DIRECTION:
WINNER – Mia Rodriguez – Psycho (Dir. Josh Harris)
RUNNER UP – CLYPSO – Storm (Dir. Imogen Grist)
STUDENT:
WINNER – Shy Panther – Bullet Time (Dir. Daniel Swinton)
RUNNER UP – Greta Stanley – Pour (Dir. Brendan Schoenmaker)
The Music Network
Get our top stories straight to your inbox daily.