Memorial forest planned for Chris Murphy as Sir Lucian Grainge pays tribute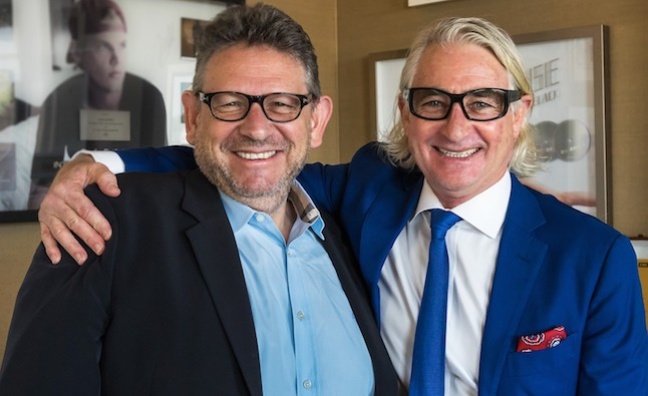 As family and friends of the late INXS manager Chris Murphy prepare to gather at his property Sugar Beach Ranch in Ballina, NSW, to farewell him, there are also plans to set up a memorial forest.
Murphy died suddenly on the weekend after a brief battle with cancer.
A note from his family announced the Christopher Murphy (CM) Memorial Forest will be established at Sugar Beach Ranch "that will continue to grow to provide a place of reflection but also to celebrate his legacy and love of nature".
A tree can be donated from $50.
In the meantime, tributes continue to flow in from around the country and overseas for the man who became a booking agent at the age of 16, managed INXS and The Models, launched The Buckleys and Australia's first digital radio station, and helped set up rooArt Records and Rhinoceros Studios in Sydney to give back to the Australian music industry.
Sir Lucian Grainge, UMG CEO/chairman of Universal Music Group to whom Murphy's Petrol Records was signed, said: "All of us – I and my many colleagues – who have worked with Chris are heartbroken at the news of his passing.
"He had the boundless energy of a child, the infectious passion of a teenage and the smarts and wisdom of an experienced adult.
"I will sorely miss my friend… his intellectual curiosity, his incredible sense of humour and his kindness."
One of his most famous stories is also doing the rounds on social media as news of his death circulates.
In 1987, Murphy flew to New York to play the tapes of INXS' sixth album Kick to the executives of Atlantic Records, who were not impressed with the album's funk elements.
In his autobiography, Murphy recalled: "They hated it, absolutely hated it. They said there was no way they could get this music on rock radio.
"They said it was suited for Black radio, but they didn't want to promote it that way. The president of the label told me that he'd give us $1 million to go back to Australia and make another album."
Unable to take no for an answer, Murphy held a secret meeting with the company's radio promotion division and played them 'Need You Tonight' and encouraged them to pitch it to campus radio.
It became such an airplay hit that Atlantic was forced to schedule it as a release.
Kick went on to sell 6 million in the US and spawned four US top 10 singles including 'Need You Tonight' and 'Devil Inside."
The Music Network
Get our top stories straight to your inbox daily.