Chart Wrap: Gang Of Youths take out highest debut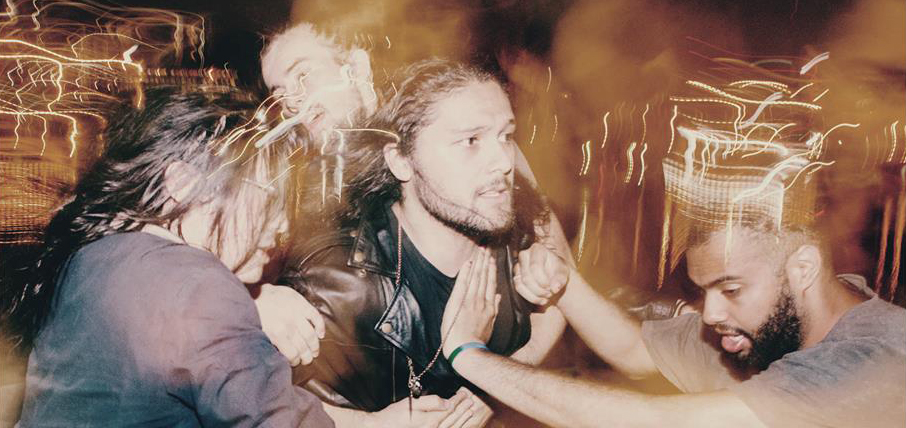 Hot 100
The Hot 100 currentlymirrorsthe ARIA and Digital charts with Wiz Khalifa's See You Again featuring Charlie Puth taking #1 this week up from #7 while Major Lazer & DJ Snake's Lean On featuring MØ remains at #2 and Jarryd James' Do You Remember at #3. Three new Top 10 entries take place this week, two of which are fast movers. Jamie Lawson's Wasn't Expecting That jumps to #8 from #19 while Walk The Moon's Shut Up & Dance makes #9 from #20, both jumping 11 places into the Top 10. The last to enter is Natalie La Rose's Somebody featuring Jeremih which inches in at #10 up from #11.
Other noteworthy movers this week are Tori Kelly's Nobody Love which makes #24 from #34, and Kygo's Firestone featuring Conrad Sewell, which lands at #32 from #48. The most moved this week is Florence + The Machine's Ship To Wreck which moves up to #50 from #87, a total of 37 positions.
Two debuts take place within the Top 50 with Petite Meller's Baby Love entering at #33 and At Sunset's Every Little Thing at #42. Kelly Clarkson's Invincible sees a re-entry at #45 while. David Guetta's Hey Mama featuring Nicki Minaj & Afrojack just narrowly misses out on the Top 50 entering at #51.
ARIA Singles
This week sees Wiz Khalifa's See You Again featuring Charlie Puth remain at #1 for its third week in a row while Major Lazer & DJ Snakes' Lean On remains at #2 as well. Jamie Lawson jumps to #3 from #7 with Wasn't Expecting That followed by Jason Derulo's Want To Want Me at #4 up from #6 and Walk The Moon's Shut Up And Dance at #5 up from #17. Charlie Puth now sees two tracks with his name hit the Top 20 with his track MarvinGaye featuring Meghan Trainor hitting #14 up from #25. The first new debut to hit the Singles chart comes in at #27 with David Guetta's Hey Mama featuring Nicki Minaj & Afrojack. Sam Smith's Stay With Me re-enters at #38 following success from his current Australian tour. It will no doubt rise further up in the next week or two until the tour comes to an end.
ARIA Albums
The ARIA Albums chart sees a new #1 with Sam Smith's In The Lonely Hour, no doubt a result ofthe hype for his Australian tour which started on the 25th. Though the album debuted at #2 in June of last year, it has never left the Top 20. The move to #1 sees an end to Lee Kernaghan's four week reign at the top spotwith Spirit Of The Anzacs; it now sits at #2. At #5 is the highest debut of the week from Sydney's Gang Of Youths with their debut album The Positions. It is followed by Alabama Shakes' Sound & Color, which comes in at #6 and Stan Walker's Truth & Soul at #7. Passenger's Whispers II sees a #17 debut while its tailed closely by Yelawolf's Love Story,which enters at #19.
Click hereto view all this week's charts, including our HOT100 national airplay (by genre & state), iTunes, Spotify, Shazam, ARIA, AIR & AMRAP.
The Music Network
Get our top stories straight to your inbox daily.