Bluesfest 2021 postponed to Easter 2022 amid COVID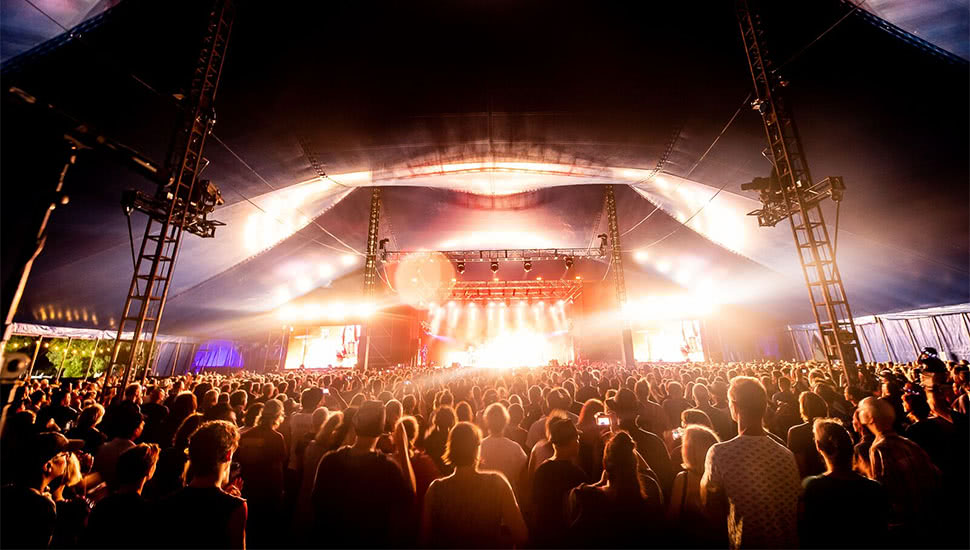 Amid the current coronavirus outbreak, Bluesfest has been forced to cancel its second event for 2021. 
On March 31st, one day before Bluesfest 2021 was set to kick-off, the festival received an official NSW Public Health order that the event could not go on due to one positive case of coronavirus from a non-festival ticket buyer.
In May, Bluesfest organizers announced that the festival would host a three-day October long weekend special featuring the likes of Paul Kelly, Midnight Oil, Tash Sultana, and Jimmy Barnes.
"Who would have thought after the cancellation of Bluesfest last Easter by a Public Health Order, less than 24 hours before our gates were due to open, due to one local case of transmission, that sent shockwaves through our industry, and traumatized everyone who had been working on presenting Bluesfest at Easter, that six weeks later we would be announcing our re-scheduled festival, and a week later, today our artists," Festival Director, Peter Noble OAM said at the time of the festival's announce.
"This October, Bluesfest will be the first major festival to return, since COVID-19 struck, with a multi-day, multi-stage, camping event and almost all the artists due to play at Easter will return to play."
Unfortunately, due to the current COVID situation, the scheduled October instalment of Bluesfest has been officially postponed until Easter of 2022.
"It is obvious that we cannot present Bluesfest in a safe manner in October, so we have re-scheduled back to our usual timing with dates over the Easter Long Weekend next year; a time we expect things to be returning to normal," Noble explained in a statement.
"We are a resilient bunch. We have worked so hard since May 2019 to make Bluesfest happen and, guess what, we are not giving up," he continued. "We are immensely proud of who we are: we are proud of the Bluesfest name and what that represents, immensely proud, and we are already looking forward to Easter.
"I thought this decision would be hard to make, but it was the reverse. The safety and protection of our loyal Bluesfesters, our festival staff, our performers, our volunteers, stallholders and suppliers is paramount, and I will not put anyone at risk right now. So the decision to re-schedule was a 'no-brainer'."
This article originally appeared on The Industry Observer, which is now part of The Music Network.
The Music Network
Get our top stories straight to your inbox daily.