Bluesfest announces all-Aussie lineup in light of international border restrictions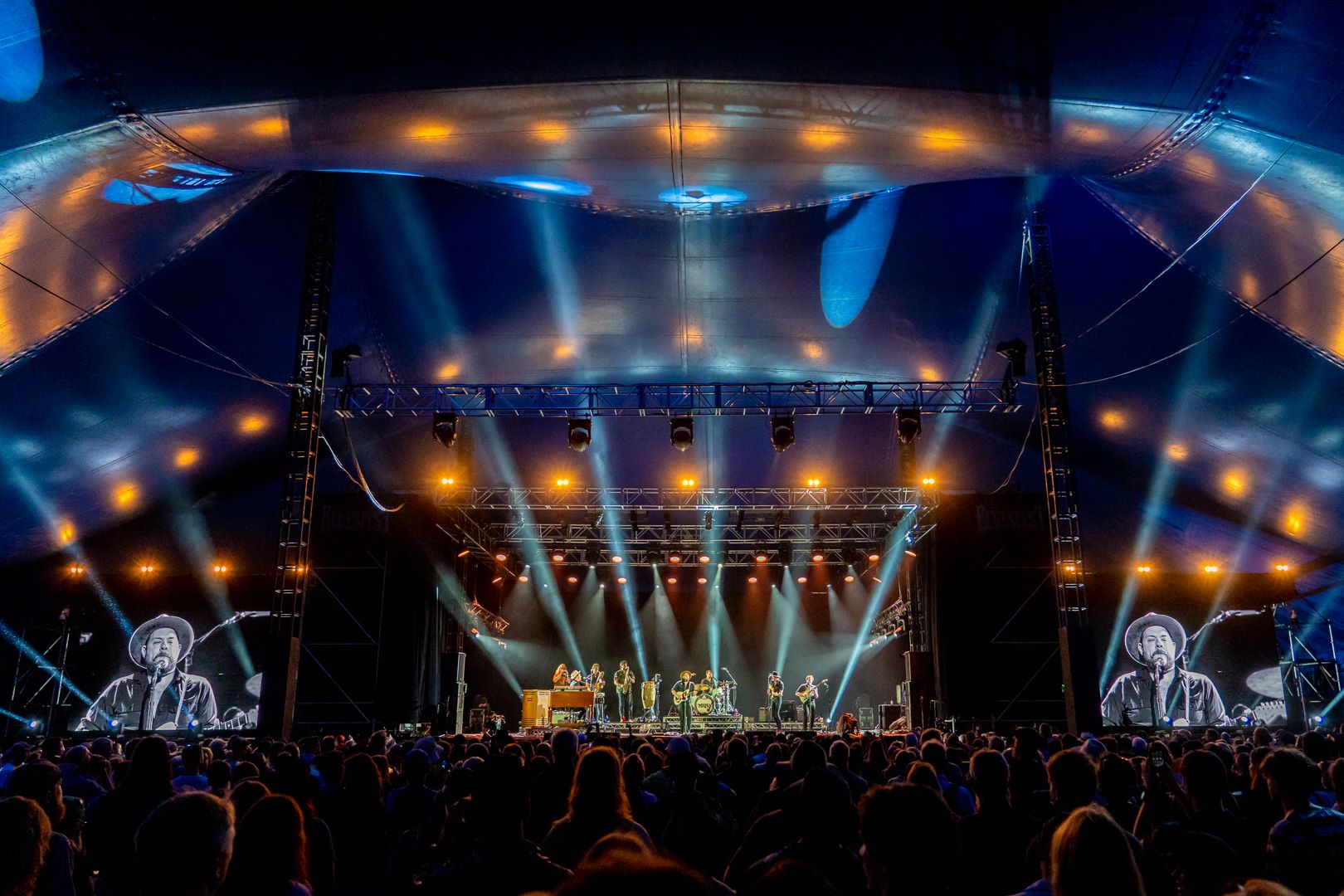 Bluesfest has given up on its hopes for an international lineup next year, instead announcing its 2021 bill will entirely comprise Australian acts.
Announced yesterday, festival organisers said it was no longer tenable to expect overseas arrivals to be permitted in time for April. The all-Australian lineup will now be led by Jimmy Barnes, Tash Sultana, Ocean Alley and The Teskey Brothers.
"With Australia's international border restrictions in place, we must officially announce that the international artists previously included on our 2021 lineup will not appear at Bluesfest next Easter," organisers said in a statement.
"With our last three all-Aussie artist announcements, your response and support has already been incredible. We are fast approaching 70% sold out for what we believe will be our approved capacity."
On the same day, Bluesfest act Bon Iver announced they would be cancelling their 2021 tour, scheduled for around the same time as the festival.
"As the holiday season approaches, we have made the difficult decision to cancel our postponed 2020 US & 2021 Australian and New Zealand tour dates. We look forward to safer days ahead when we can play for you," the band said in a statement on social media.
"We believe that this is the best preventative action we can take against the continued spread of COVID-19 and may be able to help anyone struggling during this continued global event."
Patti Smith and Kool & the Gang were also confirmed as provisional international acts.
Bluesfest is one of the many arts organisations benefitting from the Federal Government's $75 million RISE Fund, having secured a $1 million grant to financially support its operations.
The Music Network
Get our top stories straight to your inbox daily.