This week's Blues On Broadbeach marks the joy and challenges of staging festivals again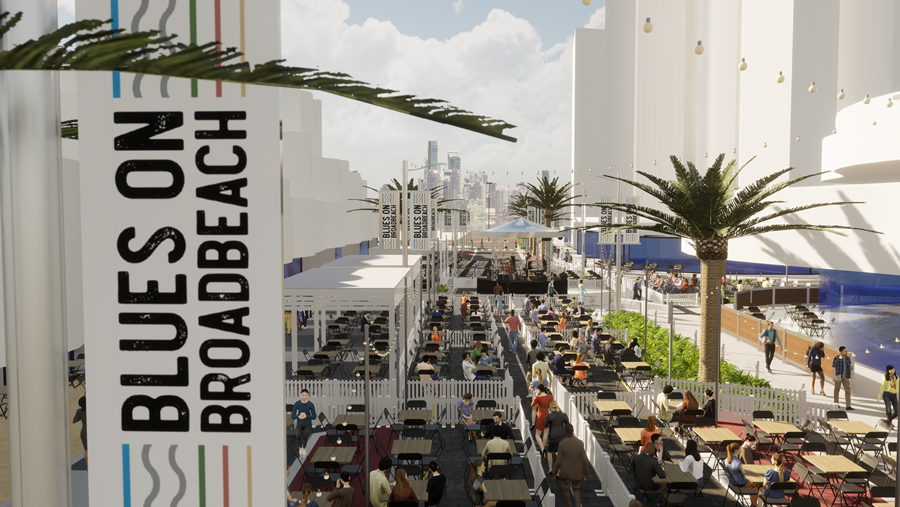 After no-shows in 2020, festivals are starting to return in droves.
It's cash and jobs for those behind-the-scenes, and the joy of being on stage again for artists.
For the majority in the music industry who identify themselves based on their passion, performance and progress in the industry, it's rediscovering their sense of purpose which vanished when work totally dried up.
Last weekend, some who played to 14,000 at BASSINTHEGRASS in Darwin admitted they actually burst into tears.
Blues On Broadbeach (May 20—23) on the Gold Coast is a test case of a major festival making a physical comeback.
It normally draws 200,000 – or 50,000 a day in 2019 — to experience free music through its streets, parks, clubs and dining precincts.
When it was cancelled in 2020 and forced to go online, it left a $25 million hole in the local economy, a loss of 15,000 intestate patrons for local businesses and a shortfall of 169,000 visitor nights for Queensland tourism.
"Planning for an event like this takes nearly 12 months, so the biggest challenge was navigating the ever-changing landscape of social distancing restrictions in relation to music events, the border opening and closing both domestically and more recently, internationally with New Zealand which not only affects our attendees but the artists who either could or could not attend," says festival general manager Mark Duckworth.
To manage numbers in and around the stages, things had to move around, notably the main stage landing in the park next to the beach.
"We also had to work through how we check-in attendees into specific areas using the Check In Qld app," points out Duckworth.
He declines to give a figure on how much becoming COVID-Safe adds costs to festivals – Ben Tillman of Wollongong's Yours & Owl put it at $1 million for his event – but he will say: "The main increases in costs are in relation to extra fencing, security, staffing, cleaning, wristbands, staff, marketing, and it all adds up.
"Sadly it takes our minds away from music programming decisions and other fun festival vibe choices."
The size of this year's event remains to be seen with restrictions.
"It's free to attend and there is a such an appetite for live music and to support the music industry, that we may have people attending who have not attended in the past.
"Interestingly, we know from a recent Blues on Broadbeach fan survey that 30% are planning to fly to the event, meaning that it won't be just locals attending, which is very encouraging."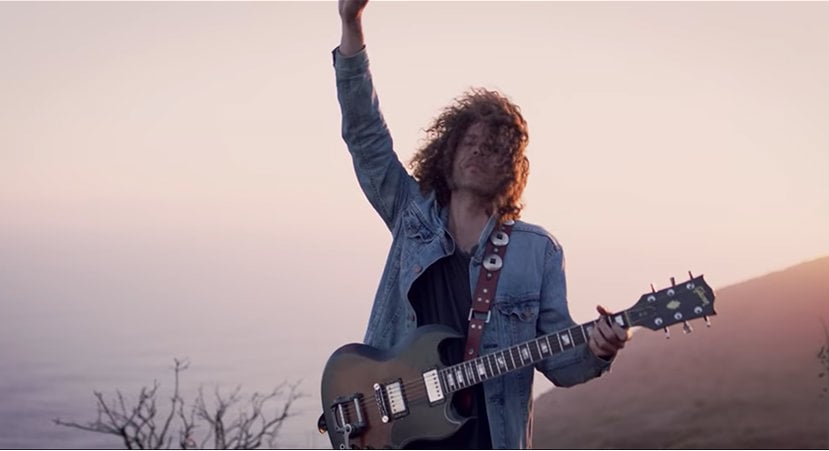 Headliners Wolfmother have played three shows so far this year— a livestream for a Mexican festival without an audience, one before a COVID-capped 90 people at Byron Community Theatre and a sell-out at Byron's Beach Hotel before 850 fans.
Much to guitarist/ singer Andrew Stockdale's delight, Blues On Broadbeach will be the band's first festival in 18 months.
"We haven't seen that festival crowd for so long," he sighs.
In lockdown, Stockdale kept busy learning 15 covers he always wanted to play, wrote an album he recorded twice, perfected his paella recipe, went kayaking with Pete Murray and bought a building in Bangalow's main street to turn into a record store / studio where the local kids can hang out.
He's heard how others in the music industry are being badly affected during the pandemic, and is pleased that the wellbeing group Beyond Blue has come on board with Blues On Broadbeach.
"Mental health has always been an issue with touring artists," he explains.
"You finish touring, and then you have to make a record that's better than the last one. You are continually judged on your performance."
He adds that musicians are in any case made to feel inadequate because gigs sell well but they're criticised if they're not sold-out, or records chart well but don't go to #1.
One of the two songs Wolfmother will preview at Blues On Broadbeach is about mental health.
'Rock Out' is about dealing with anxiety by rocking out, while 'Feeling Love' is about the highs of being in a good relationship.
"To be honest there were times I wondered if I'd ever see a moshpit again," Stockdale says.
"You try and tell yourself you can live without music.
"Then you get the band together for rehearsals and you're just exhilarated. Standing in a room with the music ringing is great."
The Music Network
Get our top stories straight to your inbox daily.