Australian Federal Court orders ISPs to block torrent sites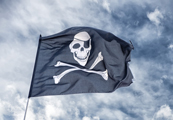 After a year-long case, the Australian Federal Court has ordered Australian ISPs (internet service providers) to block their customers from accessing torrent site Kickass Torrents and its related proxy sites.
The injunction will last for three years, and costs will be borne by the rights holders.
It was the third win for the creative community since anti-piracy legislation came into effect two years ago through the Copyright Amendment (Online Infringement) Act 2015.
Last April, Universal Music Australia, Warner Music Australia, Sony Music Entertainment Australia and J Albert & Son, along with APRA AMCOS (Australasian Performing Rights Association and Australasian Mechanical Copyright Owners Society) applied for the injunction.
Named in the action were TPG, Telstra, Optus, Foxtel, Virgin Mobile Australia, Vividwireless, Pacnet, Alphawest, and Uecomm.
The injunction, handed down on April 28 by Justice Burley, the ISPs have 15 days to take "reasonable steps" to disable access to Kickass Torrents-linked domains.
How they do it, including DNS (Domain Name System) blocking, will be in agreement with the record companies and publishers.
Rights holders will set up a webpage, to be redirected by ISPS, which will explain to their customers that the sites are blocked by court order.
The applicants will pay ISPs $50 per domain blocked, as well as their fees for preparing court submissions on their compliance costs.
If the applicants wish to add an additional Kickass Torrents-linked domain to the block list, they have to lodge an affidavit with the court.
In hearings last year, both the ISPs and rights holders argued that the other should bear all blockings costs.
But the precedent for the latest judgement was set last December when Foxtel and Roadshow successfully won a block order against 50 ISPs but at their cost, also for $50 a. domain. In February 2017, Village Roadshow moved to block 41 more overseas sites.
Australia joins the UK, Ireland, Italy, Denmark, Belgium and Malaysia in blocking KickassTorrents.
The piracy site was already shut down in July 2016 when its alleged owner, Artem Vaulin, was arrested in Poland and charged with criminal copyright infringement in the US.
The latest Australian application was coordinated with Music Rights Australia, which 70,000 songwriters and music publishers through AMCOS and 125 major and independent labels through the Australian Recording Industry Association (ARIA).
The Music Network
Get our top stories straight to your inbox daily.