AUS MUSIC AID partners with Cameo to fund Australian music during COVID-19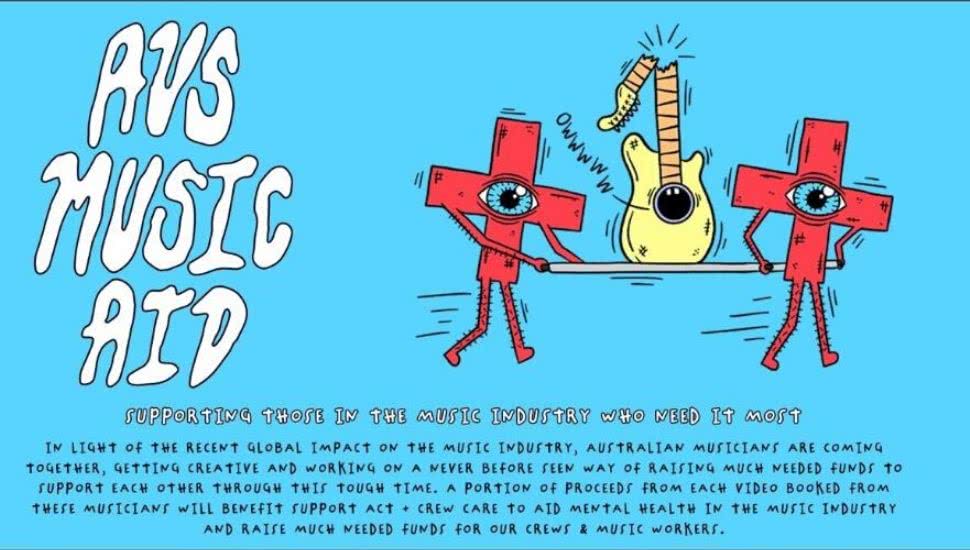 Cameo has announced a brand new partnership with AUS MUSIC AID, Support Act and CrewCare to help generate funding for musicians that have been impacted by the COVID-19 crisis in Australia.
In light of the devastating impact of COVID-19 on the music industry, Australian musicians are coming together, getting creative, and working on a new way of connecting with fans and keeping the wheels turning during these unprecedented times. A portion of proceeds from each video booked from these musicians will benefit Support Act + CrewCare to aid mental health in the music industry and raise much-needed funds for not only our artists – but those who have been most affected by gig cancellations – our tour teams, crews & music workers.
Fans can head to the AUS MUSIC AID X CAMEO website, click on their favourite band or artist and receive personalised messages, request cover songs and other videos for the price of a ticket or t-shirt and 5% of all artists earnings will be donated to Support Act + CrewCare.
So far – on board for the cause are the likes of:
THE CHATS, JOEL BIRCH (AMITY AFFLICTION), GEORGE ALICE, OCEAN GROVE, POLISH CLUB, GG MAGREE, BAD DREEMS, ALICE IVY, ALI BARTER, ESO, YORKE, FERGUS JAMES, SACHI (NZ) THEIA (NZ), TOWNS, LUCILLE CROFT, TORI FORSYTH, DARLING BRANDO, HAYLEY MARY + MORE TO BE ANNOUNCED.
Cameo, a platform enabling fans to purchase personalised videos from their favourite pop culture personalities, announced today that they will donate a portion of their proceeds from participating talent to benefit Support Act + CrewCare and help fund much needed
programs and grants for those who have lost work due to cancelled gigs.
With just a few quick clicks on the Cameo website, users receive a personalised video message in their inbox, which can be shared with friends or family. Each message is fully customised through the talent's own words and personality.
In just over three years, the company has built a talent portfolio of more than 30,000 VIPs and fulfilled more than 600,000 requests so far.
More info: on.cameo.com/ausmusicaid
Artists who wish to sign up to support AUS MUSIC AID can head to: https://www.cameo.com/enroll
This article originally appeared on The Industry Observer, which is now part of The Music Network.
The Music Network
Get our top stories straight to your inbox daily.