ARIA Midweek Chart Predictions – September 9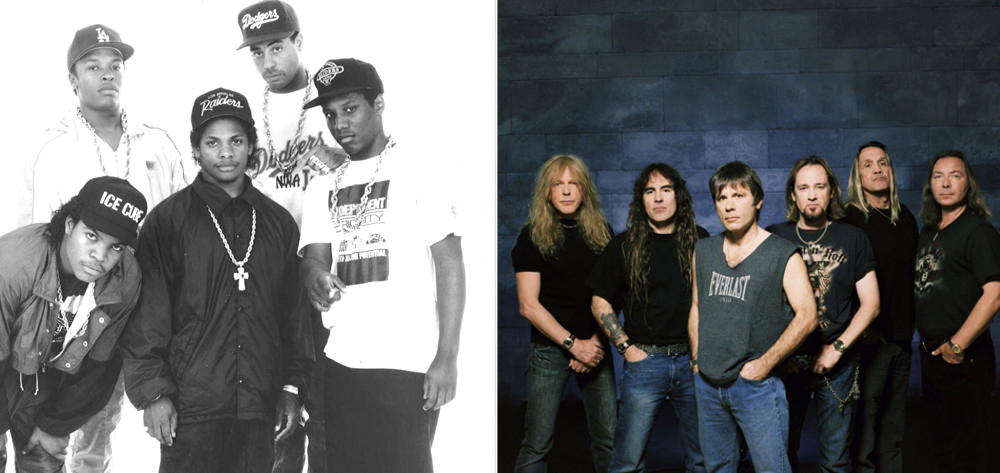 ARIA Singles
Its likely we could see a new #1 on the ARIA Singles chart next week with Macklemore & Ryan Lewis' Downtown set towrestle #1 off of Justin Bieber's latest track What Do You Mean?. Felix Jaehn will see Ain't Nobody (Loves Me Better) take a new peak in the Top 10 up from its current spot at #12. Sigala's Easy Love is looking for a Top 15 debut, while Troye Sivan's Taylor Swift-endorsedWild will be entering in the Top 20. Jess Glynne is on track to enjoy a new peak with Don't Be So Hard On Yourself moving into the Top 30 from #36 while OMI's Hula Hoop will move further up the chart into the Top 35 from its debut point of #45.
ARIA Albums
Three new albums are fighting for the #1 debut next week, two of which are metal. Ahead of the pack is Iron Maiden's The Book Of Souls, the heavy metal royalty's sixteenth album and first ever double LP. Australian YouTube phenomTroye Sivan follows behind with Wild, while American heavy metal group Five Finger Death Punch are likely entering the lower end of the Top 3 with Got Your Six. Jimmy Barnes' Best Of The Soul Years is set to return to the Top 10 while N.W.A's Greatest Hits and Straight Outta Compton will be moving into the Top 10 and Top 15 respectively. The lower end of the Top 50 will see new debuts from Fidlar's second record, Too as well as N.W.A's The Strength Of Street Knowledge: The Best Of N.W.A, as well as critically acclaimed hip hop producer Travi$ Scott with Rodeo –all of which are expected to enter in the Top 30.
Click hereto view all this week's charts, including our HOT100 national airplay (by genre & state), iTunes, Spotify, Shazam, ARIA, AIR & AMRAP.
The Music Network
Get our top stories straight to your inbox daily.