Amyl and The Sniffers win Levi's Music Prize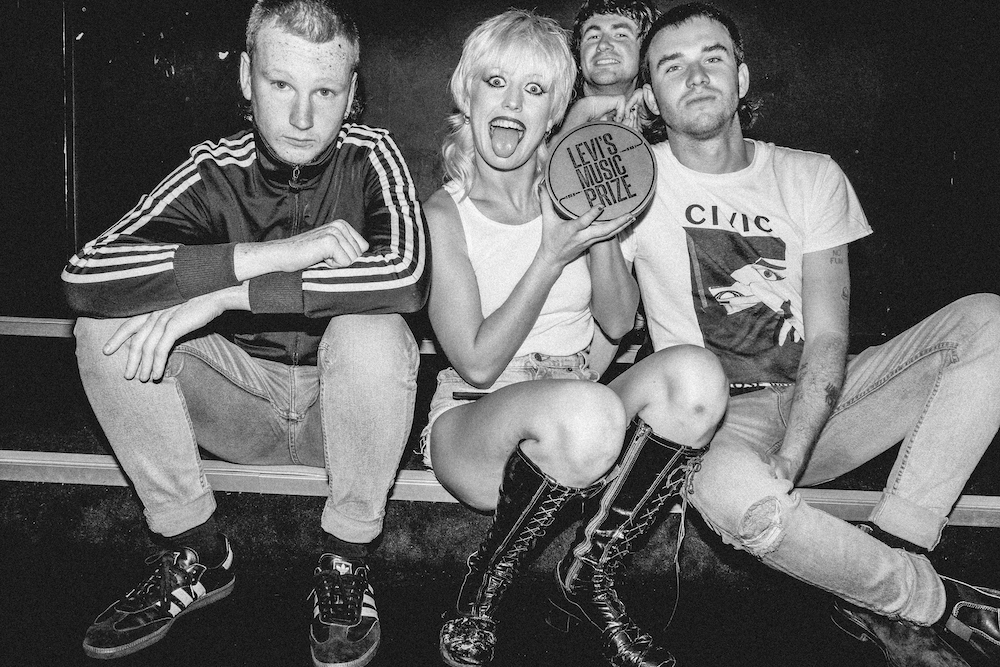 Melbourne punk four-piece Amyl and The Sniffers have won $30,000 in the latest round of the Levi's Music Prize to support their overseas plans.
Now in its third year, the prize provides $25,000 cash plus an additional $5,000 in travel from Stage & Screen to assist Australian and New Zealand acts who have previously showcased at BIGSOUND in Brisbane.
Amyl and The Sniffers showcased at BIGSOUND 2017 before opening their career to international markets.
They played The Great Escape (UK) and a North American tour supporting King Gizzard and the Lizard Wizard.
Following sold-out shows in the UK and Europe in 2018, the band signed to Rough Trade Records for the rest of the world.
In a statement, Amyl and The Sniffers said the $30,000 would allow them to play at South By Southwest in Texas and other touring activity.
"It's sick that we were a part of BIGSOUND a couple years ago and we've come a long way since then, some dude who is on BBC radio saw us play there and we ended up on his show in London last year.
"It's great that Levi's give this opportunity to bands and even sicker that one of the bands is us hehe.
"We're excited to get back over to the States and play heaps of gigs before we put out our album in May. Filthy!!!!"
Their win was decided by a panel of international music industry buyers including reps from Domino Publishing, ATC Live and Eat Your Own Ears.
Previous winners include Stella Donnelly, Alex Lahey, Rolling Blackouts Coastal Fever, Hatchie and Emerson Snowe.
The prize provides funding towards recording, touring equipment, video production and promotion supporting artists that have built significant initial career momentum via their BIGSOUND experience, but who need a financial leg-up to keep moving forward on the international stage.
Applications are now open for Round 3, 2018/19 and will close March 10.
Australian and New Zealand acts who have performed at BIGSOUND within the last five years (2014-2018) are eligible to apply by heading to www.bigsound.org.au/levis
Showcase applications for BIGSOUND 2019 will open in March via BIGSOUND.
The Music Network
Get our top stories straight to your inbox daily.