Amrap Chart Wrap – Fiona Boyes and Alpine Climb Community Radio Charts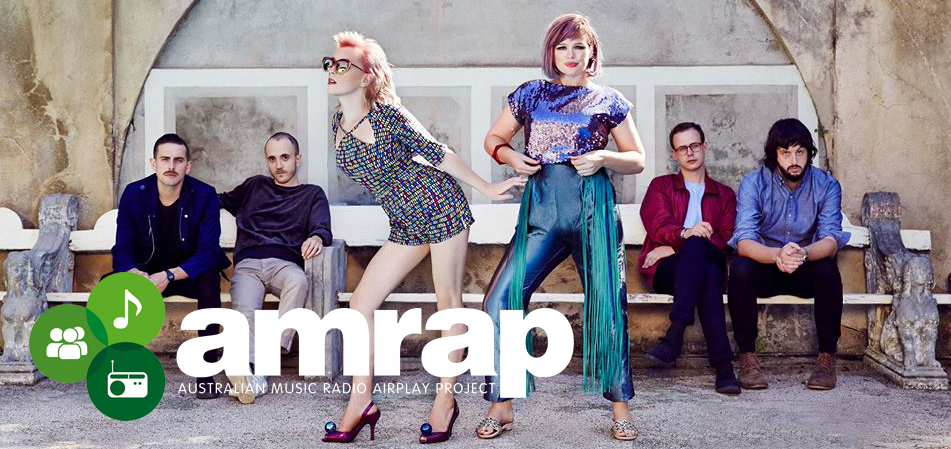 The Amrap Metro and Amrap Regional Charts provide insight on what's gaining airplay and attention on community radio. The charts show the Top 10 tracks ordered for airplay by community broadcasters through the Amrap's AirIt music distribution service. This week sees two returning artists scale the charts to reach #1.
Fiona Boyes has taken the top spot on the Amrap Regional Chart with the deep blues ditty Juke Joint on Moses Lane. Her driving lament has racked up airplay at stations throughout regional NSW and VIC including Monaro Community Radio, 2MCE and Byron Bay FM in NSW as well as Casey Radio, 3RPC, Triple R and Mallacoota and Genoa Broadcasting in VIC. Listen back to Boyes' interview on Casey Radio last week, talking all things touring and guitars.
Alpine have risen to #1 on the Amrap Metro Chart with the textural pop single Foolish. The track is receiving high rotation on FBi Radio Sydney, SYN Melbourne and RTR FM Perth. Watch the colourful film clip featured on Amrap Pages in metropolitan areas across Australia, including Radio Skid Row, FBi Radio and 2RRR in Sydney, Triple R Melbourne, 4ZZZ Brisbane, Edge Radio Hobart and more. Foolish also took #2 on the Regional Chart, racking up regional airplay at 2SEA and 2MCR in NSW, Noongar Radio and 89.7 FM in WA, 3MDR, 979 FM and Voice FM in VIC, 5THE in SA and Valley FM in the ACT.
Hedge Fund debut at #2 in the Amrap Metro Chart with the eclectic rock tune Look Who's Back. Watch their energetic animated film clip featured on Amrap Pages at 2BOB, 2MCR and FBi Radio in NSW. The Sydney band has received further airplay at Tune! FM in NSW, 4ZZZ Brisbane, as well as 3RPC, SYN and Upper Goulbourn Community Radio in VIC.
Darts have come out swinging, breaking the Metro Chart at #4 having gained rotation at FBi Radio Sydney, SYN Melbourne and RTR FM Perth. The band will soon be supporting Alpine on their Australian tour and have received airplay across the country at FBi Radio Sydney, 4ZZZ Brisbane, Noongar Radio in WA as well as 3RPC and Triple R in VIC.
The Double Shadows return to the Amrap Regional Chart at #4 with the smooth grooving Hitchhiker's Rhyme. Check out their recent interview on Yass FM in NSW. The soulful Sydney seven piece are gaining airplay across the country at 2EAR FM and 2MCE in NSW, Harvey Community Radio in WA, 4ZZZ Brisbane, 5GTR in SA and 3RPC in VIC.
Brufield enter the Amrap Regional Chart at #9 with the nostalgic rock track Black Hearts. Watch them perform the track live with an in-studio performance on local station 89.7 FM's Live and Local music program and check out the official film clip featured on 2MCR's (NSW) station website here.
See the full Amrap Charts at www.airit.org.au
The Music Network
Get our top stories straight to your inbox daily.