TLC, The Veronicas, Nick Cave Added To 'Always Live' Series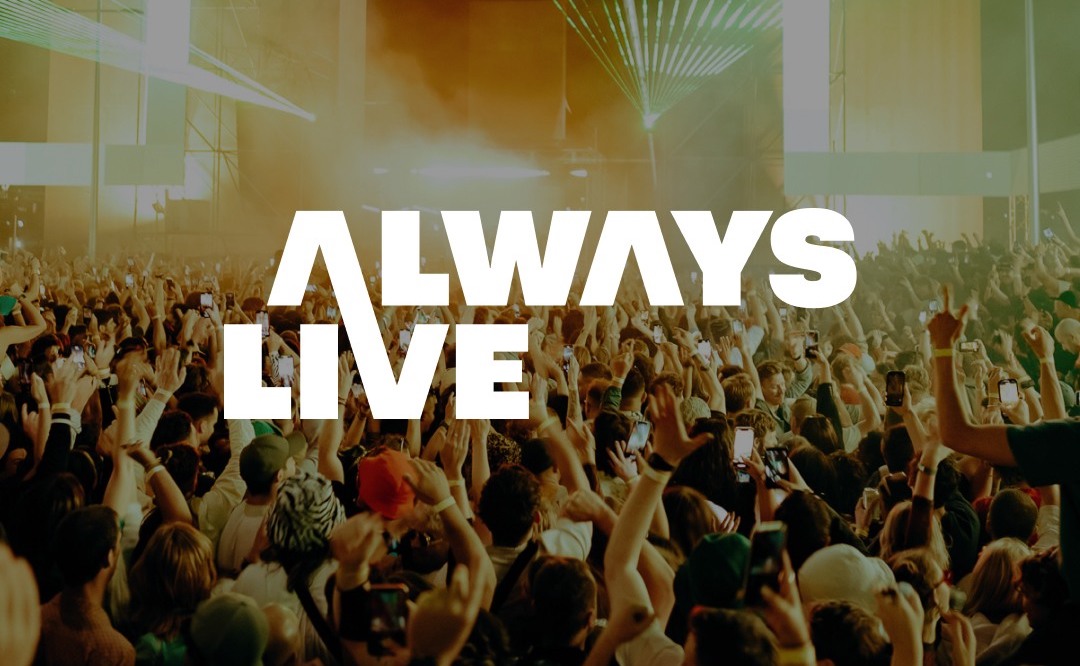 International names including TLC, Years & Years and Sophie Ellis-Bextor are among 340 artists delivering in the expanded 'Always Live' series.
Also performing through metro and regional areas are The Veronicas, Jessica Mauboy, Vika & Linda, Nick Cave & Warren Ellis and Thelma Plum.
The 160 events include rooftop parties, a series broadcast on Seven's "Sunrise" to highlight regional landmarks, a Courtney Barnett songwriting workshop, and the inaugural LONGPLAY Music Film Festival in three regional centres.
'Always Live' was a project the late Mushroom founder Michael Gudinski was working on with the state government at the time of his death.
"Ensuring my late father's vision for 'Always Live' came to life has been a number one priority for me," said Matt Gudinski, 'Always Live' chair and CEO of Mushroom Group.
"He dreamt of creating a major music-driven event for the state that celebrates Victoria as Australia's music capital, and Melbourne as one of the world's leading music cities"
Gudinski noted that the involvement of 72 industry partners in this round "made (it) truly an industry-owned initiative and one that represents the amazing music industry we have."
Minister for tourism, sport and major events Steve Dimopoulos added: "From local talent to some of the world's biggest names in music, we're delivering the largest ever live music celebration in Australia while supporting local jobs, businesses, artists and roadies around the state." 
"These acts will round out the most epic celebration of live music this state has ever seen, while offering even more reasons to get out and discover the best Victoria has to offer."
'Always Live' proved a testament to Gudinski's instincts, becoming an instant success story.
It launched in March with a one-off from Foo Fighters at Geelong's GMBHA Stadium before a capacity of 25,000.
Billy Joel sold 71,000 at the MCG, Nick Cave & Warren Ellis hosted two sell-outs at Hanging Rock while Dua Lipa sold out the Palais Theatre "in a matter of minutes" according to 'Always Live' CEO Steve Smith.
Commenting on the events announced this morning, Smith noted, "While the mix of events is broad, of all scales and taking place across the state, what they have in common is each brings special, one-off and exclusive events to Melbourne and Victoria, only for 'Always Live'. 
"They also build on the enormous momentum of our line-up to date." 
The "Sunrise" tie-in sees The Veronicas, Ellis-Bextor, Mauboy and Kelly playing as the sun comes up in various locations around the state.
The Old Bar celebrates its 21st birthday with Cash Savage & The Last Drinks, SPOD, Skyscraper Stan & The Commission Flats and Streetsweeper. 
Rockin' The 'Burbs sees Hoodoo Gurus, Magic Dirt and Scott Darlow at the Pier in Frankston.
For Ausmusic month and in partnership with Record Store Day Australia, 'Always Live' celebrates record stores with in-store sets, signings and special releases.
The Islands In the Sky series has the Veronicas, Thelma Plum, Years & Years and Big Freedia perform over the city skyline at rooftop venues.
With the premiere of the Angels' doco "Kickin' Down The Door" at the LONGPLAY festival —an alliance between Melbourne International Film Festival and Mushroom Pictures — Rick and John Brewster perform an acoustic set and a Q&A at the Ballarat Regent Cinema.
Others on the slate is a series of regional gigs from the team behind OK Motels, and a diverse panel from authors to chefs to activists on their favourite music at the Wheeler Centre.
Vika & Linda Bull live debut their "Gee Whiz, It's Christmas!" album at Melbourne Recital Centre.
Joseph O'Farrell and Fed Square's Garage Band lets 30 garage acts from across Victoria the chance to play the centre of Melbourne.
First & Forever has First Nations talent curated by Briggs with Paul Kelly at the Gathering Place, at Hanging Rock.
After the quick sell-out of the Melbourne Music Bus Tours, a new round of tours has been added with musicologist Bruce Milne and music journalist Mary Mihelakos with Deborah Conway, Dogs in Space with Sam Sejavka and Chuck Meo (The Ears), Rebecca Barnard, Kylie Auldist, Billy Miller (The Ferrets) and Phill Calvert (The Birthday Party) with Robbie Bundle and Bart Willoughby (Pitantjatjara/Mirning) talking about the late Uncle Jack Charles.
The Music Network
Get our top stories straight to your inbox daily.