Benee's global hit 'Glitter' wins APRA's coveted Silver Scroll award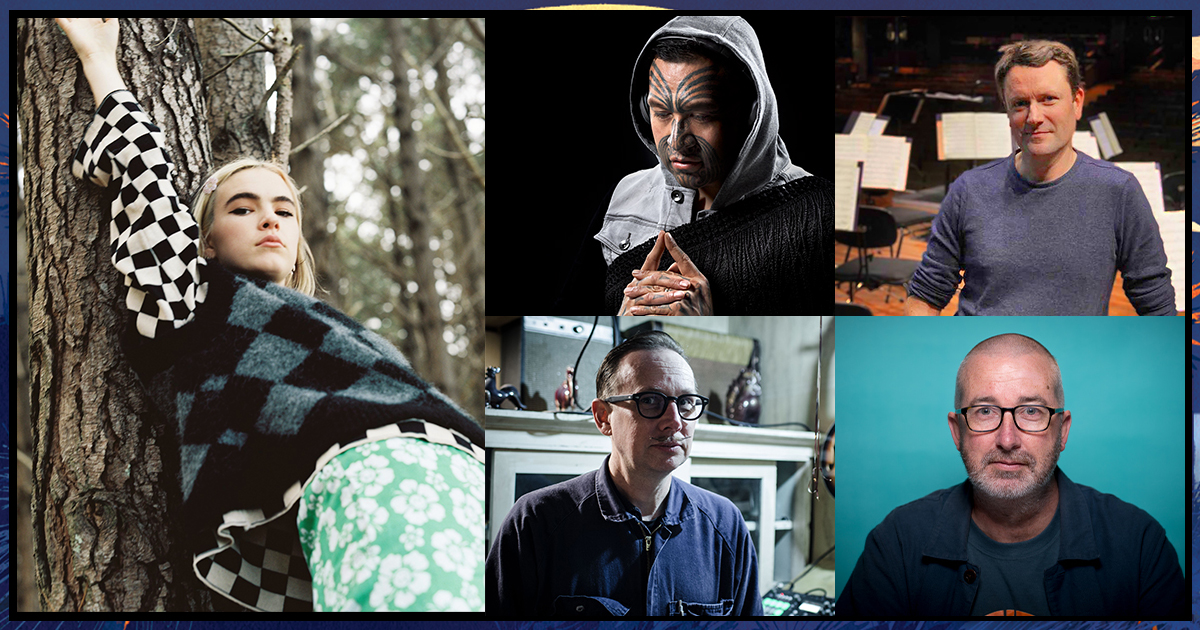 New Zealand's global breakthrough Benee has won her first Silver Scroll for her hit song 'Glitter'.
Organised by APRA, and considered the country's most prestigious song award, they were held for the 55th time last night (October 28), as a virtual event from The Powerstation​ in Auckland.
"This is nuts!" she exclaimed. "Thank you very much. This is crazy. I just want to say to all the other finalists, you guys are insane.
'Glitter' was co-written by Benee (aka Stella Bennett) with Joshua Fountain and Djeisan Suskov and published by Sony/ATV Publishing and Universal Music Publishing.
The three were nominated last year for the double-platinum 'Soaked'.
Previous winners, voted for by APRA members, include Aldous Harding, Marlon Williams, Bic Runga, Ruban and Kody Nielson, Scribe and P Money, Chris Knox, Dave Dobbyn and Shona Laing.
David Long, published by Native Tongue Music, took Best Original Music in a Series.
Karl Steven had his third Silver Scroll win, for Best Original Music in a Feature Film for his score on the cult-horror Come To Daddy.
As part of the tradition, each of the five Silver Scroll finalist songs interpreted in "different" ways. 'Glitter' had an interesting take from Delaney Davidson and The All Girl Big Band.
Heavy metal trio Alien Weaponry powered into reggae act Troy Kingi's 'Mighty Invader'.
Emerging Wellington singer-songwriter Neil MacLeod tackled Nadia Reid's 'Get The Devil Out'.
San Francisco-born Reb Fountain's Don't You Know Who I Am' was performed by Disciple Pati, and reggae band L.A.B.'s chart-topping 'In The Air' got the treatment from newcomer singer-songwriter and multi-instrumentalist Mousey.
The night ended with a Marlon Williams-lead star-studded tribute to the late Max Merritt.
Julia Deans (also music director of the night), Anika Moa, Anna Coddington, Hollie Smith, Lauren Barus and Natalia Sheppard earlier performed 'Calling On' as a tribute to all NZ musicians who died in the past 12 months.
The Music Network
Get our top stories straight to your inbox daily.